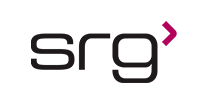 Description:
Job/Role = Packaging Scientist
Duration = One Year from start date
Standard Day Shift (Mon-Fri; 40 hrs/wk; 8 hrs/day)
100% Onsite Work (lab based)
Job Purpose
The job supports the delivery of science, project and departmental objectives.
KEY RESPONSIBILITIES
Provide packaging support to the PD project teams, CTS, and Global Manufacturing Supply network, to ensure:
• Development requirements to support that qualification, registration, and launch key events are met. Activities include, but are not limited to:
- Recommend primary packaging components
- Complete primary packaging specifications and testing
- Manage/complete stability packaging campaigns
- Complete (generate or review) IND/NDA CTX/MAA Container Closure sections with supporting documentation
• Review of post launch primary packaging changes or stability issues, as needed or requested.
• Cost effective package development.
• Alignment of primary pack component usage through PD, CTS, and GMS with Global Procurement input/support to ensure cost effective solutions (i.e., material selection and process)
• Assessment of new materials, components, and technologies for both technical performance and cost effectiveness.
Support the development of strategies on package development and technology across the PD, NPS, GMS, Commercial, and external interfaces to ensure effective PD Product Development Support:
• Globally harmonized and coordinated strategies for pack development activities
• Packaging input to lean manufacture/packaging
• Providing competitive advantage through packaging
• Industry and global developments in packaging, and their adoption to support NPS
• Assessment of external partnering and collaborations
• Support the development and execution of Global Manufacturing Supply Procurement strategies and sourcing groups
Support the development of regulatory, quality, and legislative strategies for packaging to ensure cost effective development:
• CMC regulatory strategy on packaging, especially the primary packaging
• Guidance and cross project support to Regulatory, Quality, and GMS
• Input into Group Quality Policies
• Environmental policy and strategy
Safety
• Is personally responsible for using safe working practices and maintaining a safe working area.
Competencies
Science and technical
• B.S./M.S. degree in Packaging Engineering/Packaging Science, Chemistry, Life Science, or equivalent industry experience, with minimum 1 year experience in package development, primarily in pharmaceutical industry.
• Knowledge of pharmaceutical packaging and technology, regulatory requirements, and the R&D, NPS, and technology transfer processes.
• Demonstrated track record for accomplishment in delivering projects, working within a complex, multi-disciplinary technical organization and matrix teams, working effectively across organizational, territorial, and cultural boundaries.
• Demonstrated ability to accomplish delivery of projects, meet project milestones, and manage multiple projects.
• Working knowledge of packaging materials, components, vendors, equipment, legislation, regulations, and technologies and the ability to apply this knowledge to satisfy project goals within PD and GMS.
• Demonstrated knowledge of domestic and international packaging requirements and regulations (i.e., current applicable FDA/MAA guidelines, USP/Ph Eur, etc).
• Knowledge of statistical analysis and Design of Experiments as they apply to packaging operations.
Behavior
• Customer Focus – Identifies, implements and continuously improves processes and procedures for accomplishing work. Emphasizes the need to deliver quality products and services. Anticipates customer needs and the impact of change, and takes action to meet customers needs.
• Commercial Awareness - The ability to translate ideas or concepts into commercially viable and implementable plans. Has a concern for the 'bottom line'. Takes an interest in the wider business issues of the Company and marketplace.
• Personal Effectiveness – Communicates clearly verbally and in writing. Demonstrates interpersonal, instructional, consultancy and influencing skills. Develops relationships and builds effective networks. Knows how the business is run and stays aware of industry and global developments that affect the business. Demonstrates an awareness of industry and global developments in the packaging development technical area, and that affect the business.
• Teamwork – Willingness to participate and effectively contribute as a team member to achieve objectives, even when issues are not directly relevant to personal goals. Supports and challenges colleagues to achieve best results. Encourages team based learning and decision making, promotes successes of team.
• Planning and Organizing – Effectively organizes self to make best use of time. May use mechanisms such as – checklists / bring forward files etc. (detail orientated). Continually checks progress to ensure goals are achieved, reprioritizing where necessary. Inform key customers of changes to plan.
• Initiative – Reorganize what needs to be done and takes action to achieve without always being given direction. Sees opportunities for improvement and puts forward ideas. Thinks ahead and makes suggestions to improve results/outcomes which may be linked to own objectives or that of a team or the wider organization.
• Decision Making - Establishes facts by asking the right questions and reviews all data available. Considers a range of options and understands the pros and cons of each before taking a final decision. Demonstrates ability to make decisions where there are prevailing constraints e.g., time, available data. Uses judgement to decide when an immediate decision is required. Understands the impact of decisions on key internal and external stakeholders. Takes appropriate steps to engage the right people.
SRG is an Equal Opportunity Employer - All qualified applicants will receive consideration without regard to race, color, religion, gender, national origin, age, disability, veteran status, or any other factor determined to be unlawful under applicable law.
Contact Consultant:
Hilary Purtz
Thank you,
your application has been submitted
Back to job search