Sample Operations Manager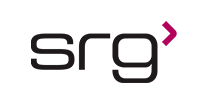 Description:
Sample Operations Manager
1 year contract
Woodcliff Lake, NJ- LOCAL CANDIDATES ONLY
Job Summary
The Sample Operations Manager will report to the Director of Commercial Planning and Effectiveness and be responsible for managing direct-to-practitioner program in the United States.
Responsibilities
1. Manage overall sample program which includes leading the coordination of cross-functional weekly program management meetings
2. Responsible for managing Sample Fulfillment vendor to ensure Business rules are implemented and adhered to.
3. Receive all government reportable events from participating vendors and manage escalation with Compliance
4. Responsible for investigating AOC variances, significant losses, loss-in-transits or any for cause audits/investigations and coordinating with appropriate departments to ensure reporting obligations are within the required timeframes, including requirements for the DEA, FDA and applicable state requirements.
5. Support Compliance monitoring efforts or third-party vendor audits and pull through any vendor non-conformance (Cross-functional involvement)
6. Responsible for managing and maintaining current SOPs
7. Partner with Compliance to establish/maintain PDMA Monitoring Program
• Review monitoring reports and identify any PDMA potential gaps and/or risks
• Provide recommendations for improving PDMA Compliance
8. May be asked to participate in sample related investigations
9. Ensure rules for HCP license verification requirements and eligibility requirements across vendors and/or systems are being appropriately applied
10. Partner with the ESIS team to identify systems that require 21 CFR Part 11, system validation and that documentation is available
11. Ensure vendor is following establish process to prepare and send required federal and state related reports within government established timelines
12. Maintain repository for all federal and state submitted reports
13. Manage the PO/Invoicing for sample fulfillment and shipping vendors.
14. Ensure required PDMA training is tracked for completion.
Requirements
• 5+ years of pharmaceutical/biotech industry experience with Sample Operations or Sample Compliance experience
• Prior experience with Controlled Substance Sample Program requirements
• 2+ years of vendor management experience.
• Bachelor's degree required
• Strong knowledge of key laws and regulations impacting the pharmaceutical industry including the PhRMA Code; Prescription Drug Marketing Act (PDMA), Federal Food, Drug, Cosmetic Act; Anti-Kickback Status; False Claims Act, OIG/DOJ Guidance; Foreign Corrupt Practices Act; and federal and state transparency and disclosure laws.
• Excellent written and verbal communication skills.
• Strong interpersonal and collaboration skills in order to interface effectively with various cross-functional groups.
• Strong project management skills such as scheduling, planning, and prioritizing several diverse activities, initiatives, and projects from different individuals, groups, or departments.
• Responsive and proactive in addressing government reporting requirements
• Proficient technology skills
• Travel up to 20% of the time.
SRG is an Equal Opportunity Employer - All qualified applicants will receive consideration without regard to race, color, religion, gender, national origin, age, disability, veteran status, or any other factor determined to be unlawful under applicable law.
Contact Consultant:
Hilary Purtz
Thank you,
your application has been submitted
Back to job search