Data Analyst SAS Programmer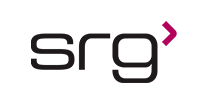 Role = Statistical Programmer
Duration = One year from start date, with possibility of extension
Standard Day Shift (Mon-Fri; 40 hrs/wk; 8 hrs/day)
100% remote work
JOB DESCRIPTION:
Clinical Pharmacology Modelling and Simulation (CPMS) is a science driven group delivering clinical pharmacology and modelling & simulation excellence to development programs. We use quantitative pharmacology approaches, as part of the model-informed drug discovery & development paradigm (MID3), to evolve understanding of compound behavior and optimize dose across the development continuum, delivering a competitive label a filing.
As a member of the CPMS group, you will primarily support the group's programming requirements while closely collaborating with your counterparts in Clinical Statistics and Data Management. You will be expected find existing data lying on a variety of GSK systems, lead programming efforts and provide expert programming support to colleagues across different therapeutic areas where data aggregation is needed. The programming support will span from early phase studies such as First Time in Human to late phase/registration studies.
Qualifications:
• Bachelors degree in Statistics, Computer, Life/Health Science or related field
• At least three years experience in data management and statistical programming in phase I-IV clinical trials.
• Expert statistical programming skills in SAS and R.
• Good understanding of clinical databases.
• Experience of data integration techniques.
• Understanding of CDISC standards, SDTM and ADaM datasets,
• Experience with pharmacokinetic data and NONMEM dataset
• Ability to work effectively in a team environment.
• Proven ability to organize workload and complete tasks on time.
• Ability to multi-task, priorities and adapt to changing timelines.
• Strong interpersonal skills and ability to communicate effectively.
SRG is an Equal Opportunity Employer - All qualified applicants will receive consideration without regard to race, color, religion, gender, national origin, age, disability, veteran status, or any other factor determined to be unlawful under applicable law.
Contact Consultant:
Hilary Purtz
Thank you,
your application has been submitted
Back to job search