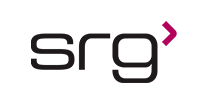 QC Analyst I - 6+ month contract
The level 1 QC Analyst supports the Quality Control department by performing biochemistry quality testing and review of in-process, final product and special project samples. In addition, the level 1 analyst supports the Quality Control group by performing general lab maintenance activities, ensuring uninterrupted operation and use of the QC Biochemistry laboratory.
(Key Accountabilities)
Define all key accountabilities (5-10), which the role will be expected to perform in short to medium future. Make sure that you list the accountability on top, which the role will be doing most frequently and which has most impact on the the team/BU/Lonza. Begin each sentence with an action word, e.g. Provides appropriate coaching and performance feedback to all direct reports. • Testing and analysis of In-Process, Lot Release and Stability samples
• Review of analytical results and completion of release functions in LIMS or other computerized systems
• Perform daily/weekly/monthly/annual lab maintenance activities
• Review quality GMP documents, i.e. local SOPs and assay worksheets, as requested
• Support projects – such as method transfers, new instruments, method qualifications
• Support continuous improvement projects in the QC Laboratories such as 5S, Kaizen, Just-do-it's, and VIP
• Perform equipment maintenance and calibrations as required.
• Support execution of validations for lab equipment, lab methods, or facility projects
• Ensure personal training requirements are met and that training records are current
• Perform other duties as assigned.
SRG is an Equal Opportunity Employer - All qualified applicants will receive consideration without regard to race, color, religion, gender, national origin, age, disability, veteran status, or any other factor determined to be unlawful under applicable law.
Contact Consultant:
Jennifer Law
Thank you,
your application has been submitted
Back to job search