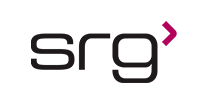 QUALITY COORDINATOR
6 MONTH CONTRACT
LOUISVILLE, KY- LOCAL CANDIDATES ONLY
2nd Shift Quality Tech: Mon - Fri 3pm-11pm (over time eligible & some weekends required but notified in advance)
• Facilitate a site Quality Management System.
• Support the site through standardization of the site quality processes, including the continued development and maintenance of the site quality policies and procedures
• Maintains the site Document Control program, including Quality Manual / Standards, Process Maps, Standard Operating Procedures (SOP's), Work Instructions, Records and functional documents/operational guidelines. The document program must follow the requirements of ISO 22000, 22002-1 and FSSC 22000.
• Manages key Quality processes, such as the MIR database / process and Quality lab database system / records
• Delivers training for employees on assigned Quality system requirements and procedures
• Supports Quality and Food Safety programs to assure compliance to standards including ISO preparation, evaluation and registration.
• Performing microbiological testing of water, distilled products and ingredients.
• Performing process audits to monitor compliance to Global Risk Management and North American Standards
• Performing inspections of raw materials to ensure conformance to product specifications
• Performing sensory analysis of in process products, finished products and ingredients
• Performing analytical testing on in process products, finished products and ingredients to ensure adherence to product specifications.
• Assist site with the overall governance agenda (total quality management- Risk, Environmental, Security) as directed by line manager. This may include but is not limited to various inspections, recordkeeping, project management.
Key Outputs:
• Deliver a robust Quality Management System for the site to the expectations of interested parties.
• Deliver on the ISO/HACCP/Food Safety agenda for the site, as measured against compliance targets.
• Lead standardized documentation development and control at the site.
• Manage the eQMS global database system for document control at the site
• Facilitate SOP and work instruction writing as the site resource for writing controlled documents
• Manage MIR process within the site and with suppliers to drive resolution and corrective action, and minimize outstanding costs to recover
• Maintain compliance to ISO 9001:2015, Food Safety and GRMS standards
• Internal auditor for document control and other ISO and GRMS requirements, both Quality and Food Safety related.
• Document procedures to ensure consistency in the use and operation of test equipment
• Perform microbiological testing and analysis in accordance with Company defined protocols
• Deliver on Quality objectives as assigned
• Support and assist with the overall site governance agenda
Qualifications and Experience Required:
• Strong communication, writing skills and organization skills with the ability to multi-task
• Demonstrated knowledge of sanitation chemicals and their usage, SDS, and protective equipment
• Demonstrated ability to effect change within a manufacturing environment through diagnosing, designing and implementing solutions
• Knowledge of FDA, USDA and HACCP a plus
• Familiarity with performing microbiological testing is a plus.
• Degree/Diploma in Science or Engineering preferred or 3-5 years of analytical experience in a laboratory or in a plant environment
• Ability to analyse issues and provide logical resolutions
• Familiarity with HPLC, spectrophotometer, alcolyzer and other equipment used in analysis of distilled products and ingredients is a plus.
SRG is an Equal Opportunity Employer - All qualified applicants will receive consideration without regard to race, color, religion, gender, national origin, age, disability, veteran status, or any other factor determined to be unlawful under applicable law.
Contact Consultant:
Hilary Purtz
Thank you,
your application has been submitted
Back to job search