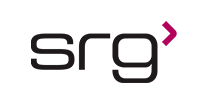 Direct Hire - Scientist II, Stability Program Manager
Job Summary:
The Stability Program Manager is responsible for the coordination and management of the TD Stability Program. This position will oversee and manage the overall stability program to include new product development studies. This position will be responsible for setting up stability systems in TD, manage all development stability studies, and serves as the key point of contact for Tox and CTM stability management. This includes drafting/owning stability protocols, assessing/setting up stability chambers, assessing stability regulatory requirements, managing stability pulls for projects, assisting with trending of stability data, and other various activities related to stability management. Excellent planning and communication skills are essential for success in this position.
Major Accountabilities:
Development Work:
Develops and implements TD Analytical internal Stability storage program including the tracking and management of stability pulls and submissions for testing.
Develops, implements, maintains and ensures the execution of a testing scheduling strategy.
Participates in initial assessments and setup of in-house stability chamber area. Assists with facility-related changes as may be necessary.
Author and maintains Stability SOPs.
Authors and maintains Stability protocols and reports.
Authors, reviews and approves Stability specifications and justification of specifications.
Coordinates sample enrollment, stability pulls, and delivery to testing labs.
Builds LIMS testing base.
Coordinates with QC Stability for late phase studies.
Supports Regulatory submissions.
Supports activities related to shelf-life extensions.
Trend and present stability results at internal and external meetings
Operations/Quality Support:
Serve as the Stability subject matter expert (SME) for Working knowledge of ICH/USP/EP/ISO/FDA as related to vaccines for technology development, testing, and trouble shooting. Proactively identifies development and improvement opportunities, generates a supportive business case.
Uses scientific knowledge to provide support for product and testing related investigations that require support for development work.
Performs/assists in statistical analysis of stability data.
Leads deviation investigations with TD Quality oversight.
Minimum Requirements
PhD, MS, or BS Degree in Analytical Chemistry, Biochemistry, Biophysics, or related scientific field.
Ph.D. with at least 4+ years' experience, Master with at least 8 years' working experience, BS with at least 10 years working experience.
Experience or in-depth knowledge of stability program requirements through multiple phases of clinical drug product development.
Detailed/Demonstrated knowledge and understanding of GxP regulations and Health Authority requirements.
The incumbent is expected to have in depth knowledge of ICH/USP/EP/ISO/FDA regulatory requirements.
Experience with statistical software to include JMP, Minitab or other.
Experience in Quality Management Systems including Deviation Management, Out of Specifications, Change Control.
Experience with LIMS or other sample management systems.
The incumbent should be a detail-oriented, self-starter and be able to work independently under minimum supervision and effectively communicate results/conclusions to peers and management.
SRG is an Equal Opportunity Employer - All qualified applicants will receive consideration without regard to race, color, religion, gender, national origin, age, disability, veteran status, or any other factor determined to be unlawful under applicable law.
Contact Consultant:
Melissa Rodrigues
Thank you,
your application has been submitted
Back to job search