Product Safety Specialist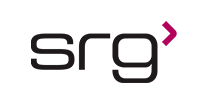 Direct Hire - Product Safety Specialist

SRG is looking for a PRODUCT SAFETY SPECIALIST for a client whose human health care mission is satisfying unmet medical needs and increasing the benefits healthcare provides to patients, their families, and caregivers. They are a growing pharmaceutical company that is breaking through in neurology and oncology, with a strong emphasis on research and development. Their history includes the development of many innovative medicines. As they continue to expand, they are seeking highly-motivated individuals who want to work in a fast-paced environment and make a difference. If this is your profile, we want to hear from you.
Job Summary
Responsible for receipt and documentation of safety information for Marketed and Investigational Products.
Interacts with health professionals and consumers to obtain and follow-up reports of possible adverse events with our clients products.
Provides product information to health care professionals, consumers, and sales representatives.
Codes and enters information into the global safety database.
Verifies the accuracy, completeness and validity of information for each adverse event report for which he/she is responsible.
Assures consistency of case records and documentation.
Creates and ensures distribution of regulatory reports for FDA and other regulatory health authorities
Essential Functions
Accurate and timely data entry of domestic and foreign adverse event and serious adverse event information into the PSSS (Product Safety Surveillance System) consistent with the ARISg coding manual, SOPs/WIDs, process flows and established time frames within the ARISg workflow.
Full understanding of the products' Company Core Data sheet, PI, and/or IB for accurate labeling and listedness. 10%
Maintain proficiency in the utilization of the PSSS, including MedDRA coding. This may include participating in the validation process for the PSSS. 70%
Ensure accurate and timely submissions to regulators, co-marketing partners and affiliates within company and regulatory timeframes.
Utilize ARISg for all reporting and confirmation of successful distribution and acknowledgement.
Perform appropriate and timely follow-up/querying according to department guidelines and professional judgment, including accurate and thorough documentation within the case. 10%
Maintain sufficient knowledge of all our clients products and therapeutic areas to ensure professional and knowledgeable discussions with consumers and healthcare providers, as well as dissemination of accurate product information in response to queries.
Provide high level customer service to consumers, health care professionals and internal customers. 10%
Requirements
Bachelor's degree in medical field with RN or RPh licensure, or PharmD/MD degree required.
Minimum 2 to 4 years in industry application of clinical medicine/pharmacy with a minimum of 1 year in pharmaceutical drug safety
Experience in verbally interviewing and/or providing medical information to health care professionals and consumers
Application of clinical medicine to patient care
Medical terminology and standards of patient care
Computer proficiency
SRG is an Equal Opportunity Employer - All qualified applicants will receive consideration without regard to race, color, religion, gender, national origin, age, disability, veteran status, or any other factor determined to be unlawful under applicable law.
Contact Consultant:
Melissa Rodrigues
Thank you,
your application has been submitted
Back to job search