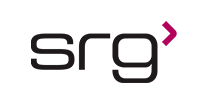 Direct Hire - Director of Manufacturing (Fill/Finish)
SRG is hiring a Director of Manufacturing (Fill/Finish) for a client that tackles fascinating problems and finds solutions to complex challenges. With deep expertise in influenza science, their team works on cutting-edge research, pioneering technologies to optimize the manufacturing processes and improve the effectiveness of influenza vaccines. When you join their company, you join a team dedicated to making a difference in people's lives.
In this role, you would be responsible for leading, directing, and managing all aspects of the Fill/Finish Manufacturing business unit in Holly Springs, NC. This includes accountability for achieving safety, supply & quality targets as well as optimizing manufacturing productivity and output for Fill/Finish Manufacturing. Management duties include directing aspects of personnel, facility, process & equipment for a large-scale manufacturing facility. This individual will serve as the leader coordinating the department for both process development and commercial material production. In addition, this leader will be expected to participate and represent the department in various health authority inspections as needed. Finally, this leader will also sit on the leadership tea and will be responsible for playing a key role in the overall leadership of the Holly Springs site.
Direct functional responsibility includes commercial operations, the start-up & ongoing operations of the Small Scale Filling Facility as well as the ongoing expansion of Fill/Finish. The individual will also provide subject matter expertise to all Contract Manufacturing Fill/Finish organizations as needed. The holder of this position will lead and direct all manufacturing aspects of major capital projects in the Fill and Finish area, and support as required Fill and Finish capital projects at other company sites.
Major Responsibilities:
Directs multiple teams of manufacturing staff to ensure manufacturing in accordance with schedule / customer requirements within the agreed financial constraints and according to the relevant. Accountable to achieve supply targets.
Ensures compliance in accordance to company quality, compliance, safety, GMP, and regulatory standards at all times.
Sets department policy regarding staffing, hours, and job junction to deliver on planned projects and production goals.
Responsible for ensuring the GMP requirements for facility and documentation for commercial material production. Works with QA/Compliance group for GMP certification of the facility and equipment. Works with the QA Raw Materials group in specifying the GMP materials needed for commercial material production.
Responsible for ensuring that all staff are properly trained in their duties.
Devises solutions for problems of complex scope which affect multiple areas within manufacturing. Develops operational processes and production protocols. Oversees the design, execution, and analysis or results from experiments to ascertain that high quality data is generated. Plays a key role in troubleshooting problems in manufacturing operations.
Assumes full responsibility as the department representative on capital projects. Makes conceptual contributions to project strategies and achievements. Directs manufacturing staff in the execution of capital projects.
Minimum Qualifications:
Bachelor's degree in chemical/mechanical/systems engineering, microbiology or cell engineering or equivalent is required. Master's degree or PhD preferred.
Minimum 10+ years' related industry experience required.
At least 7 years of production management experience preferred.
Demonstrated knowledge of GMPs and FDA requirements.
Strong demonstrated team leadership skills.
Strong project management skills preferred.
Manufacturing Financial Knowledge – understanding of manufacturing financial accounting (budgeting, bills of materials, variances, recoveries, depreciation, working capital, etc.) and analytical skills to identify problems and opportunities.
Continue improvement orientation / Ability to successfully lead change
SRG is an Equal Opportunity Employer - All qualified applicants will receive consideration without regard to race, color, religion, gender, national origin, age, disability, veteran status, or any other factor determined to be unlawful under applicable law.
Contact Consultant:
Melissa Rodrigues
Thank you,
your application has been submitted
Back to job search