Bench Scientist - Level 2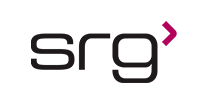 Bench Scientist Level 2
Basic Qualifications:
-BS or MS degree in Biology, Biochemistry, Analytical Chemistry, Molecular Biology, Immunology or a related scientific field.
- Expertise in molecular biology and immunoassay development
- 3-6+ years of post-graduate experience with at least 2+ years' experience with one of the following biochemical techniques: ELISA, qPCR, SDS-PAGE, 2-D DIGE, or Western blot.
- Experience with computer software packages such as Excel, Word and PowerPoint is required.
-Excellent communication and writing skills.
- Ability to design, develop and qualify analytical methods based on biochemical and/or immunological methodologies with minimal supervision.
Preferred Qualifications:
- Proficiency with most of the following biochemical techniques, including: ELISA, quantitative PCR, SDS-PAGE, 2-D DIGE, and Western blot is preferred.
- A strong background in immunological assay development, with demonstrated ability to assess and implement novel analytical technologies.
- Understanding of biopharmaceutical upstream and downstream process development.
- Practical experience with laboratory automation, specifically regarding programming liquid handling systems.
- Knowledge of statistical methods as applied to bioanalytical data interpretation is preferred.
Details:
The Company's Structure Function Characterization (SFC) department is seeking a highly-motivated scientist to assist with the development of immunological assays. SFC supports the Company's Biopharmaceutical Process Development to ensure the Company's biopharm products enable patients to do more, feel better, and live longer. As part of the Biological Process Residual group, you will be responsible for designing, developing, qualifying and implementing analytical methods based on biochemical or immunological methodology. You will be responsible for writing the assay SOP's and development/qualification reports. Your responsibilities will also include troubleshooting assays when they fail to meet performance specifications. An important part of your responsibilities will be to interpret the data and communicate experimental results through internal meetings, email, reports and to accurately record experimental results in laboratory notebooks. Along with others, you will be responsible for maintaining laboratory equipment and ensuring that it functions correctly and safely and complies with applicable maintenance procedures (safety, SOPs, and administrative). You will perform all these duties with supervision, which will depend on your experience.
SRG is an Equal Opportunity Employer - All qualified applicants will receive consideration without regard to race, color, religion, gender, national origin, age, disability, veteran status, or any other factor determined to be unlawful under applicable law.
Contact Consultant:
Angela Leick
Thank you,
your application has been submitted
Back to job search