Medical Writing (Clinical)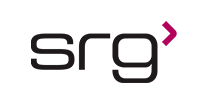 Description:
Medical Clinical Writer
18 month contract
Remote through COVID, on site when restrictions lift
Site
US-IL-Lake County
Candidate will be remote only through the pandemic and then in Illinois 5 days a week, Monday– Friday
Responsibilities:
• Assist with writing and execution clinical drug trial registrations on trial registries (e.g. Clinicaltrials.gov) per the applicable regulatory and SOP requirements.
• Responsible for compliance with applicable Corporate and Divisional Policies and procedures.
• Work closely with/support the Project Manager(s) and Sr. Clinical Trial Disclosure Associate(s) of Trial Disclosure (TD): to effectively communicate information and related timelines to the applicable individuals involved in registration activities, to provide guidance and build cross-functional collaborative relationships, to coordinate the completion of these activities to achieve/ensure timely disclosure of accurate and complete information (including populating each Protocol Record with disclosure information on ClinicalTrials.gov).
• Maintain/track TD for clinical drug trials, including the documentation and storage of the information.
• Cross-train with other TD staff.
• Accountable for meeting the main objectives of assigned projects/roles and responsibilities within established timelines and with an appropriate quality level.
• Accountable to Associate Director of TD. Act as a key contributor, who exhibits a moderate level of technical competencies and requires a low level of counsel and guidance.
• Daily interaction with TD Project Manager(s) and/or Sr. Clinical Trial Disclosure Associate(s) of TD as well as significant interface/communication with cross-functional areas.
• Expedient escalation of issues to management is essential and may have a direct impact on TD compliance.
Qualifications:
• Bachelor's degree (BA/BS), from an accredited college or university is required, preferably in a health or biological science field.
• Must have 2+ years of clinical research experience or experience in a related area such as quality or regulatory and working knowledge of drug development.
• Must be familiar with ICH and GCP Guidelines and have good organizational and communication skills and competent in application of standard business procedures (SOPs/Work Instructions, OEC).
• Must have the ability to prioritize roles and responsibilities daily and work well under deadline pressure in a team environment.
•
What are the top 3-5 skills requirements should this person have?
• Project Management
• Writing
• Knowledge of drug development lifecycle and familiarity with clinical documents
• Demonstrated ability to manage timelines and execute to due date
• Excellent organizational skills, attention to detail, and strong oral and written communications skills
What is a nice to have (but not required) regarding skills, requirements, experience, education, or certification?
2+ years of clinical research experience; Bachelor's degree (preferably in Biological Sciences or English)
SRG is an Equal Opportunity Employer - All qualified applicants will receive consideration without regard to race, color, religion, gender, national origin, age, disability, veteran status, or any other factor determined to be unlawful under applicable law.
Contact Consultant:
Hilary Purtz
Thank you,
your application has been submitted
Back to job search