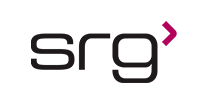 Sr. Biostatistician
SRG is seeking a Sr. Biostatistician that will have the opportunity to:
Provide statistical input for protocol development, study design, and CRF development by actively contributing to study design considerations in internal and client meetings, and providing and discussing sample size scenarios.
Perform sample size calculations and write statistical methodology sections for inclusion in study protocols.
Oversee production and quality control of randomization schedules, statistical analysis plans, statistical reports, statistical sections of integrated clinical reports and other process supporting documents.
Design statistical analysis plans and table shells in accordance with study protocols or for integrated efficacy and safety summaries for New Drug Application (NDA) submissions.
Design analysis file specifications in accordance with the statistical analysis plan and table shells, and CDISC ADaM standards if applicable.
Develop SAS programs to produce and/or QC statistical tables/figures/data listings.
Perform mapping from raw datasets to CDISC SDTM datasets.
Produce and perform quality control of define.pdf, define.xml and annotated case report forms for SDTM submission.
Develop SAS programs to produce and validate analysis datasets in CDISC ADaM or other formats specified by the sponsor and CDISC SDTM datasets from raw data.
Review and/or write the statistical and results sections of clinical study reports.
Review and/or assist in writing publications.
Review case report forms and data validation guidelines to ensure quality and integrity of study data collection.
Manage multiple projects.
Provide statistical input for Data Monitoring Committee (DMC) activities, including development of DMC charters and analysis plans, and serve as an independent statistician providing data and analysis support for DMC review.
Understand regulatory requirements related to the specific therapeutic areas and the implications for statistical methodology and analysis.
Support proposal development and attend bid defense meetings.
Review Request for Proposal (RFP) and Scope of Work (SOW) documents.
Understand the SOW, budget and task assumptions, and track work completed versus
budgeted tasks.
Manage project budget and forecast resources needed for studies.
Requirements:
PhD degree in biostatistics, mathematics, statistics, public health or related discipline with
3+ years industry experience in statistical analysis of clinical trials data OR MS degree in biostatistics, mathematics, statistics, public health or related discipline with 5+ years of industry experience in statistical analysis of clinical trials data.
Experience with general linear models, mixed models, survival analysis, categorical data
analysis and non-parametric methods.
Proficiency in SAS statistical programming.
Knowledge of other statistical and data management software packages is a plus.
Strong written and oral communication skills.
SRG is an Equal Opportunity Employer - All qualified applicants will receive consideration without regard to race, color, religion, gender, national origin, age, disability, veteran status, or any other factor determined to be unlawful under applicable law.
Contact Consultant:
Melissa Rodrigues
Thank you,
your application has been submitted
Back to job search