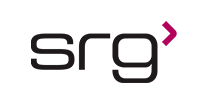 Sr. Analyst
? Conduct analysis and maintain database systems related to contracts and proposals
? Execute and distribute various reports presenting statistics to departmental management to keep them advised on the status, volume of contracts being executed or amended.
? Provide internal stakeholders with tracking reports, memos and other ad hoc reports in a timely manner.
? Perform data integrity and quality control checks to identify areas of improvement or training needed within the department.
? Serve as a business partner to contract management team to provide customer or account reports and other information to facilitate contract negotiation or renewal.
? Monitor and manage contracts status (execution, amendment, renewal and termination) and communicates with internal stakeholders and external customers to resolve issues and discrepancies.
? Track various ad hoc requests for contractual terms to support business needs and initiatives.
? Work with Project Lead, Contract Managers, and internal / external expert consultants to provide input on the design and update of contract and proposal management tool (Apttus).
? Ensure all contract data and information is appropriately entered into contract lifecycle management (CLM) tool.
? Support in maintaining an active issue log for Apttus and partner with IT to remediate issues.
? Participate in updating and maintaining Standard Operating Procedures (SOPs) and work instructions on a periodical basis.
? Assist Contract Managers with drafting and negotiating contracts, on an as-needed basis. May be required to work with cross-functional teams (including Legal, Finance, Government Price Reporting, and Operations) for contract input.
4+ years of related experience in biotech or pharmaceuticals industry preferred and a BS or BA degree.
Understanding of Contracting principles, comprehend Contracting language and their implementations within the biotech, healthcare, and/or pharmaceuticals commercial space.
Knowledge of Commercial and Government payer and reimbursement landscape preferred
Data insight skills and experience preferred.
Experience with large scale system implementations highly desirable.
Capable of following a project through completion with minimal direction and strong personal initiative Effective influencing skills to provide recommendations to commercial business leaders.
Effective decision making and problem-solving skills.
Able to work collaboratively in a team structure are required.
Able to spend majority of time working independently using well-defined and established procedures with little guidance.
Critical thinking and analysis skills are required.
Must have the ability to multi-task in a deadline intensive environment.
Advance knowledge in Microsoft Excel, PowerPoint, SharePoint, and Word and working knowledge of contract lifecycle management (CLM) systems.
Experience with SalesForce CRM preferred.
Excellent customer service skills required.
Ability to provide data insights to support negotiations/contracting.
Data management skills and the ability to analyze information to provide relevant and reliable data are required.
SRG is an Equal Opportunity Employer - All qualified applicants will receive consideration without regard to race, color, religion, gender, national origin, age, disability, veteran status, or any other factor determined to be unlawful under applicable law.
Contact Consultant:
Jennifer Law
Thank you,
your application has been submitted
Back to job search