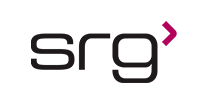 Biopharm Manufacturing Associate
1 Yr. Contract with possibility of temp to hire.
100% onsite work (even during COVID with proper safety/health protocols)
Work Shift = Candidates must be flexible to work various shift structures, ability to switch as needed for coverage of 24/365 operation (example: 8/hr, 10/hr, or 12/hr daily shift structures). Assigned shifts may change/rotate every few months.
At GSK we believe in passionately working toward helping patients Do More, Feel Better, and Live Longer. We do this by supporting our energetic, dynamic teams.
Under the direction of senior personnel, you will perform production operations including cell culture operations, preparation of media and buffer solutions, chromatographic separation, sterile filtration, and concentration operations. Work with various equipment including: bioreactors, tanks, chromatography columns, agitators, filtration devices, centrifuges, autoclaves, washers, computers and software, and other instrumentation. Time management skills, clear communication, self-motivation, and team work will be required for this position.
Within this team your duties will include;
• Being able to work a flexible shift schedule which includes coverage every other weekend. Includes possible placement on AM or PM shifts.
• Completing daily manufacturing tasks per cGMPs, standard operating procedures, and batch document instructions
• Monitoring critical process parameters
• Documenting all manufacturing activities clearly and accurately.
• Active participation in effective troubleshooting of equipment and processing issues
• Ensuring all processing equipment and materials necessary are adequate and available to set the team up for success
• Maintaining a high level of mechanical and technical aptitude and training
• Ensuring all production activities are completed in a safe and compliant manor.
• Joining a diverse shift team that will rely on consistent contributions to be successful
QUALIFICATIONS:
• Prefer 4 year degree in biological/life science, but not required
• HS Diploma or equivalent is required
• Strongly desire background in science & technology, not just manufacturing
• PLEASE NOTE: We welcome candidates that include career change, veterans, and non-degreed/2yr degree/Cert that may have some sort of technical or trade background (often we look for mechanical, electrical, plumbing, HVAC, etc). We are experiencing (often) that the biochem, chem E, and Masters folks are more research based and just aren't as interested or engaged in entry level production roles.
INTERVIEWING:
• Will be scheduled in virtual groups at set date/time (roughly a month prior to target start date), immediately followed by virtual one-on-one breakout interviews. Managers will make final selections within days of interviewing.
SRG is an Equal Opportunity Employer - All qualified applicants will receive consideration without regard to race, color, religion, gender, national origin, age, disability, veteran status, or any other factor determined to be unlawful under applicable law.
Contact Consultant:
Jennifer Law
Thank you,
your application has been submitted
Back to job search