Technical Manufacturing Associate I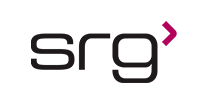 Technical Manufacturing Associate I
Fill/Finish:
• Responsible for executing aseptic processing in a clean room environment adhering to Standard Operating Procedures.
• Complete documentation concurrently with completion of manufacturing processes.
• Responsible for performing personal and environmental monitoring.
• Be able to gown aseptically and work in an aseptic environment.
• Process production batches in a LFBSC.
• Responsible for filling vials ranging from .2mL to 60ml.
• Responsible for filling bottles ranging from 100 mL to 1L.
• Responsible for filling sterile bags ranging from 250mL to 20L.
• Responsible for final product packaging of bottles, bags, vials (boxing).
• Responsible for completing assigned tasks (for example, cleaning, lab setup etc.) related to departmental functions.
• Perform preventative maintenance and general upkeep on equipment and facilities including environmental monitoring.
• Responsible for reviewing SOPs, MBRs and other associated forms for revision; Revise SOPs, Batch Records or other documentation as needed.
• Review and sign manufacturing batch records.
• Assist in training entry level staff members.
• Being available for business necessitated overtime is required.
• Perform other duties as assigned.
• *This position primarily encompasses with the various roles (Vialer, assistant, perform environmental monitoring) in the cleanroom to fill bulk media into bottles, bags, vials; Most employees spend the majority of their day in a cleanroom environment*.
• Must be able to lift 50 pounds repeatedly and stand for long periods of time.
SRG is an Equal Opportunity Employer - All qualified applicants will receive consideration without regard to race, color, religion, gender, national origin, age, disability, veteran status, or any other factor determined to be unlawful under applicable law.
Contact Consultant:
Raleigh Branch
Thank you,
your application has been submitted
Back to job search