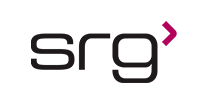 QC Investigator III
Job Description Summary*
Responsible for tracking, management, and completion of QC Quality Records (such as deviations, lab investigations, change control, and CAPA) in partnership with applicable SMEs. Leads error prevention and continuous improvement initiatives based on identified recurring root cause.
• Serves as the Quality Record (PR) Subject Matter Expert (SME) for the Quality Control team
• Leads complex technical investigations independently with occasional guidance and support
• Drives closure of Quality Records by completing records per defined Standard Operating Procedures (SOPs) or by providing coaching and mentoring to record Authors and Contributors
• Reviews and approves records for quality and consistency to ensure Right-First-Time approval by Quality Assurance and on-time closure of records
• Monitors, analyzes and reports on quality record trends for the functional area to reduce non-conformance occurrences and recurrence over time
• Utilizes quality record data trends, cGMP knowledge and Lean Six Sigma philosophy (i.e. Gemba Walk, 5 Why's, Pareto Analysis) to actively identify, drive and implement continuous improvement / error prevention initiatives within the functional area
• Provides training on Root Cause Analysis to record Authors and Contributors as necessary
• Works on or leads other projects related to Error Prevent in response to identified CAPA
• Performs other duties as assigned.
SRG is an Equal Opportunity Employer - All qualified applicants will receive consideration without regard to race, color, religion, gender, national origin, age, disability, veteran status, or any other factor determined to be unlawful under applicable law.
Contact Consultant:
Ryan Heavirland
Thank you,
your application has been submitted
Back to job search