Bench Scientist Biologist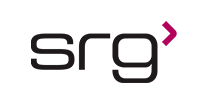 Bench Scientist Biologist
Description:
Role = Affinity Selection Biologist
Duration = Six months from start date, with possibility of extension
Standard Day Shift (Mon-Fri; 40 hrs/wk; 8 hrs/day)
100% onsite (Worker will start out remote for first few days only, then transition to onsite.)
We are seeking a highly motivated scientist to join the Biology Group within the Encoded Library Techonology (ELT) team. As a member of the ELT Biology Group, you will learn about our DNA encoded chemical libraries (DELs) platform and adapt our processes to basic robotic liquid handlers. Additionally, you will have the opportunity to support small molecule drug discovery programs across GSK. You will also be exposed to additional technologies and techniques used by the ELT team in our discovery programs.
The candidate will have an understanding of molecular biology, cell biology, protein biochemistry, or a closely related discipline. Hands on experience with molecular biology (e.g. PCR/qPCR), biochemical techniques (e.g. affinity selection, affinity purification, SDS-PAGE) are required. In addition, the preferred candidate will have experience with liquid handling robots and developing automated workflows. Experience could be in an academic setting or the biotechnology or pharmaceutical industry. A detail oriented individual demonstrating the ability to work in a team environment is critical, including good communication and organizational skills, a strong desire to succeed, and the ability to deliver on time.
We are seeking a professional with the following required skills to achieve our goals:
Basic Qualifications
• BS/MS degree in biology, biochemistry, or related field
• BS with 1-4 years experience or MS with 0+ years experience in industrial or academic laboratory setting
• Demonstrated knowledge of, and hands-on experience with, molecular biology and biochemistry techniques (e.g. PCR, qPCR, affinity selections, SDS-PAGE, etc.)
• Experience with (or knowledge of) computer software packages such as Excel, Word and PowerPoint
• Experience developing liquid handling protocols on lab automation instrumentation (e.g. Bluecat Bio Washer, Integra AssistPlus, Agilent Bravo)
• Detail-oriented individual with experience maintaining accurate and complete laboratory records
Preferred Qualifications
• Can work independently while in a team setting, with minimal supervision
• Previous experience in a biotech / pharmaceutical organization
• Ability to design and execute experiments to meet deadlines
• Excellent interpersonal, organizational, and communication skills
SRG is an Equal Opportunity Employer - All qualified applicants will receive consideration without regard to race, color, religion, gender, national origin, age, disability, veteran status, or any other factor determined to be unlawful under applicable law.
Contact Consultant:
Jennifer Law
Thank you,
your application has been submitted
Back to job search