Development Scientist Senior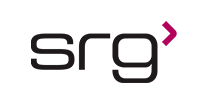 Senior Development Scientist
Description:
Synthetic Organic Chemist, MSc or PhD level
Duration = Six months from start date, with possible extension depending on business needs and worker performance.
Standard Day Shift (Mon-Fri; 40 hrs/wk; 8 hrs/day)
100% onsite (Initial week will be work-from-home for training, then worker will be expected to be onsite every work day thereafter.)
JOB DESCRIPTION:
We are currently looking for a highly motivated organic chemist to join our world leading Encoded Library Technologies (ELT) drug discovery platform in Cambridge, MA. Our group partners with program teams across GSK's research units to deliver high quality small molecules, spanning tool compound generation, hit confirmation, and SAR development. The successful applicant will become fluent in these areas of chemistry while working as part of a highly productive team to synthesize developable drug molecules based on our selection results. ELT Chemistry plays a key role in developing and evolving increasingly efficient strategies to accelerate the critical stages of hit identification and hit-to-lead chemistry, which in turn will transition higher quality molecules into lead optimization.
A successful candidate has a basic expertise in synthetic chemistry and modern synthetic methods with the agility to learn methods relevant to the group. The role will challenge the successful applicant to implement workflows in medicinal chemistry, compound design and high throughput chemistry. The chemist will work to support GSK's small molecule portfolio and investment that was publicly disclosed in 2018 with an exclusive multi-year collaboration with 23andMe, giving GSK access to novel genetically-associated targets with a greater likelihood to translate to human disease, ultimately allowing GSK to bring therapies to patients so they can do more, feel better, and live longer.
BASIC QUALIFICATIONS:
• Completed a BS/MS in organic chemistry and/or a PhD in organic chemistry
• Candidate must be eligible to work in the US at the time of, and for the duration of their employment.
• Individual will be required to furnish evidence of US work authorization
• Must be available to work full-time (40 hours/week)
• The candidate should have extensive theoretical understanding and laboratory experience in the area of organic chemistry (methodology and/or synthesis), and skills in synthesis, purification, and characterization of organic compounds.
• Excellent communication skills, both oral and written
• Evidence of leadership and teamwork skills, and outstanding creativity and problem solving skills
PREFERRED QUALIFICATIONS:
• Broad knowledge and understanding of organic reactions, recent methodologies, reaction mechanisms, and awareness of recent developments in the literature
• Experience in reaction telescoping, flow chemistry, streamlined mix-synthesis, oligonucleotide synthesis (solution and solid phase), and/or novel combinatorial chemistry e.g. DOS, oligosaccharide, and natural products.
• Understanding of affinity based selection, e.g. DNA encoded libraries, ASMS, or combinatorial mixtures in parallel or on beads.
• Motivated and driven to tackle new synthetic challenges and to design and develop time and cost-saving synthetic strategies
• Demonstrated laboratory experience in analytical instrumentation particularly LC/MS and HPLC
• Good understanding of key medicinal chemistry concepts including Hit confirmation, Hit to Lead process and proficiency with structure-activity relationship (SAR) study assessment.
SRG is an Equal Opportunity Employer - All qualified applicants will receive consideration without regard to race, color, religion, gender, national origin, age, disability, veteran status, or any other factor determined to be unlawful under applicable law.
Contact Consultant:
Jennifer Law
Thank you,
your application has been submitted
Back to job search