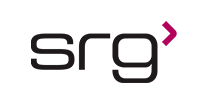 Analytical Chemist
Role = Entry Level Analytical Chemist
Duration = Six months from start date, with possible extension
Work Schedule = A Shift = One week Sun-Wed, four 10/hr days; Other week Sun-Tues three 12/hr days (this is because of COVID ... normal is four 10/hr days every week)
100% Onsite, Lab Work
Job Overview:
• Support Operations by analyzing raw materials, intermediate batches, packaging and finished products as required.
• Responsible for trouble shooting and investigating out of specification results.
• Perform analytical testing on all incoming Raw Materials as per our reduced testing program as well as an annual full testing using USP/NF, FCC, Pharmacopoeia and GSK methodology.
• Responsible for the disposition of raw materials, intermediates, batches, and finished products in a timely manner.
• Data entry of test results.
• Investigate out of specification results.
• Support method and/or product transfer and NPI activity as necessary.
• Preparation, documentation and maintenance of test solutions and standards.
• Maintain, calibrate, and validate laboratory equipment.
• Ensures that GMP, Quality, Health & Safety are considered in all aspects of role.
• Perform other duties as directed by QC Specialist or QC manager.
Key Responsibilities:
• Routine testing of raw material, bulk batch, packaging and stability samples.
• Authority to notify Operations in manufacturing or filling processes if a problem affecting the quality of the product has been discovered.
• Authority to initiate investigations in quality related issues.
• Authority to quarantine bulk or finished products if the need arises.
• Investigate out of specification and out of trend data, and recommend CAPA.
• Participate on cross-functional teams
• Comply with all safety procedures and policies
• Participate in Operational Excellence initiatives and programs
• Incorporate Lean Sigma/ Lean Lab principles into ways of working
• Flexibility to work extended hours (including weekends) to achieve results as needed.
Minimum Qualifications:
• Bachelor's Degree and 1-2 years experience.
Contact Consultant:
Hilary Purtz
Thank you,
your application has been submitted
Back to job search