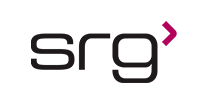 QC Technician I
Responsible for performing sampling, routine and specialized testing of raw materials in compliance with Good Manufacturing Practices (cGMP) and Standard Operating Procedures (SOPs). Responsible for subcontract sample preparation, shipment, and receipt of associated data.
• Performs sampling of raw materials per approved procedures and specifications.
• Performs routine and specialized raw material testing according to Standard Operating Procedures and Pharmacopeia methods, in compliance with cGMP.
• Communicates with subcontract labs to obtain information regarding capabilities, test timelines, and costs for testing unable to be performed in-house. Prepares sample shipments and submission paperwork for contract laboratory testing.
• Performs project related tasks as assigned with detailed instructions.
• May initiate and assist with OOS/deviation investigations.
• May write and revise Standard Operating Procedures (SOPs).
• Performs general lab support activities such as housekeeping, equipment maintenance, inventory/ordering of supplies.
• Maintains compliance with all required training.
• Performs other duties as assigned.
SKILLS
Technical Skills
• Prior experience with raw material testing such as wet ID, spectroscopy, titration, pH, osmolality, and/or conductivity a plus
Knowledge
• Attains a solid understanding of cGMP principles.
• Acquires and documents training on all laboratory general tasks and is capable of performing assigned test methods and using associated instrumentation.
• Understanding of basic laboratory equipment and aseptic technique a plus.
Computer Skills
• Proficient in the use of spreadsheets, databases, and word processing software.
Decision Making
• Problem solves by selecting appropriate alternative from defined options.
Planning/Prioritization
• Work is prioritized by supervisor.
• Timelines for completion of assigned tasks are determined by supervisor.
Communication
• Writing is typically free of punctuation, spelling and grammatical errors
• Records test results and maintains raw data and accurate laboratory records.
Teamwork
• Dependable and able to work well within a team.
Initiative
• Interested in learning new things. Open to change.
• Is optimistic and displays a positive attitude even during periods of adversity.
SRG is an Equal Opportunity Employer - All qualified applicants will receive consideration without regard to race, color, religion, gender, national origin, age, disability, veteran status, or any other factor determined to be unlawful under applicable law.
Contact Consultant:
Raleigh Branch
Thank you,
your application has been submitted
Back to job search