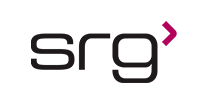 DATA ANALYST
CONTRACT- MARCH THROUGH END OF 2021
LOCAL CANDIDATES ONLY
Temp Packaging Support:
Job Description:
• Coordinate with R&D to ensure packaging components need the capacity/fit/form/function requirements.
• Work with suppliers to ensure all critical parameters are called out on the technical spec.
• Coordinate with suppliers to verify various testing to ensure the package meet the fit/form/functions.
• Create/manage CCR (Change Control Request) to Quality to release approved component specs, PF&As (100+ SKUs) and pallet patterns.
• Create, update all technical packaging (~1000+ specs) & assembly instructions (PF&As).
o Route documents for signatures either via paper or electronically.
o Review current documents for completeness & robustness.
o Update and maintain current technical documentations as they relate to packaging.
• Create/manage ECR (Engineering Change Request) and load the necessary info into CORAL/OneVault data base system
Qualifications:
Very detail oriented / minimal supervision / critical thinker / problem solver / organized / able to pick up things easily.
Able to prioritize and balance department workloads and work in a fast pace environment.
Excellent written, verbal, and interpersonal communication skills / Computer literate:
Above average computer literacy.
Knowledge in working with different computer software, database management – i.e. spreadsheets, project management. Familiar with MS software Word, PowerPoint, Excel and Access, etc.
Education: High School Diploma is required.
Applicants must be authorized to work in the U.S.
JOB DESCRIPTION
LIST ITEM1
LIST ITEM2
LIST ITEM3
LIST ITEM4
LIST ITEM5
LIST ITEM6
SRG is an Equal Opportunity Employer - All qualified applicants will receive consideration without regard to race, color, religion, gender, national origin, age, disability, veteran status, or any other factor determined to be unlawful under applicable law.
Contact Consultant:
Hilary Purtz
Thank you,
your application has been submitted
Back to job search