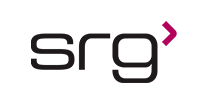 Analytical Chemist - Level 1
Job Purpose:
Support Operations by analyzing raw materials, intermediate batches, packaging and finished products as required.
Responsible for trouble shooting and investigating out of specification results.
Perform analytical testing on all incoming Raw Materials as per our reduced testing program as well as an annual full testing using USP/NF, FCC, Pharmacopoeia and company methodology.
Responsible for the disposition of raw materials, intermediates, batches, and finished products in a timely manner.
Data entry of test results. Investigate out of specification results.
Support method and/or product transfer and NPI activity as necessary.
Preparation, documentation and maintenance of test solutions and standards.
Maintain, calibrate, and validate laboratory equipment.
Ensures that GMP, Quality, Healthy & Safety are considered in all aspects of role.
Perform other duties as directed by QC Specialist or QC manager.
Key Responsibilities:
Routine testing of raw material, bulk batch, packaging and stability samples.
Authority to notify Operations in manufacturing or filling processes if a problem affecting the quality of the product has been discovered.
Authority to initiate investigations in quality related issues.
Authority to quarantine bulk or finished products if the need arises. Investigate out of specification an out of trend data, and recommend CAPA.
Participate on cross-functional teams.
Comply with all safety procedures and policies.
Participate in Operational Excellence initiatives and programs.
Incorporate Lean Sigma/Lean Lab principles into ways of working.
Flexibility to work extended hours (including weekends) to archive results as needed.
Background:
Science degree in applicable scientific discipline or equivalent on the job experience. Must have hands on previous exp with HPLC
Experience with Mass Spectrometry is a Plus.
Manager considers graduate education to be equivalent to work experience.
Working laboratory experience, preferably with FMCG experience.
Working knowledge of the Company's Quality standards, GLP and GMP requirements.
Working knowledge of validations, calibration systems, and instrumentation. Working knowledge of applicable company policies and procedures.
Problem solving/continuous improvement skills. Development skills in coaching, interpersonal communications, team building and training facilitation.
High level of computer literacy.
Ability to interact with all levels of the organization.
Experience in writing, reviewing and revising SOPs.
Excellent written and oral communication.
Working knowledge of Microsoft Word,
Microsoft Excel and Laboratory Information System (LIMS).
Ability to work and succeed in a team based environment.
Flexibility to work extended hours (including weekends) to achieve results as needed.
SRG is an Equal Opportunity Employer - All qualified applicants will receive consideration without regard to race, color, religion, gender, national origin, age, disability, veteran status, or any other factor determined to be unlawful under applicable law.
Contact Consultant:
Angela Leick
Thank you,
your application has been submitted
Back to job search