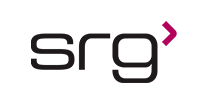 Clinical Trial Manager
One of our clients is currently searching for a Clinical Trial Manager to act as the primary operational contact for clinical studies and to lead the cross-functional team for the execution of the studies.
JOB SUMMARY
The CTM provides strategic and operational leadership to the clinical operations team to ensure project milestones delivery on time, within budget, high quality, and in compliance with the ICH/GCP, regulatory authority's regulations/guidelines, and applicable SOPs. This position will manage essential duties and responsibilities as independently as possible, with guidance and oversight provided by the program director when needed.
The CTM is responsible for mentoring clinical research associates (CRAs) and clinical trial associates (CTAs), as appropriate.
JOB RESPONSIBILITIES
Responsible for all operational aspects and progress of clinical trial from study planning activities to study execution including ongoing tracking all applicable performance metrics and quality indicators
Serve as an escalation point and resource for study team and investigational sites
Oversee / facilitate site feasibility and selection processes
Develop and oversee subject recruitment and retention strategies and related initiatives
Provide operational and strategic input and/or approve study documents such as synopsis, protocol, ICF, CRFs, CRF Completion Guidelines, Study Plans, Clinical Study Report (CSR) development, etc.
Oversee and lead field CRA team, including creation of the Clinical Monitoring Plan and ongoing review of visit trip reports
Responsible for oversight of data management and clinical operations teams in review of clinical data; provide guidance on issues/queries as needed and implements risk management concepts as appropriate
Responsible for and participates in clinical vendor selection process as a part of outsourcing activities; provide oversight for all vendor operational activities (e.g., study management, monitoring, specifications development, UATs, issues escalations)
Oversees/responsible for the TMF set-up, ongoing quality review and final reconciliation of study documents including review of site regulatory documents/packages
Ensure that all aspects of GCP compliance and audit readiness are maintained throughout trial conduct
Create, manage, measure, and report timelines for milestone deliverables
Proactively manage and identify potential study issues and risks, and recommend and implement solutions with key internal / external stakeholders
Oversee internal team meetings, investigator meetings, and other trial- specific meetings
Participate in the development, review, and implementation of departmental SOPs, initiatives and processes
Review and approve vendor invoices for all clinical trial vendors including investigative sites
Perform other work-related duties as assigned
REQUIRED EDUCATION AND EXPERIENCE
Bachelor degree required

Preference to candidates with a scientific background (RN, MS, PhD or similar)

At least 5 years clinical research experience in a biotech/pharmaceutical company or clinical research organization (CRO)

Preference to candidates with prior small company experience and 1+ years management experience

Knowledgeable of clinical research operations, including interpretation and implementation of FDA regulations/ICH/GCP guidelines, is required
Ability to work on complex or multiple projects and exercise independent judgment within generally defined practices and policies lead to obtaining results
Strong attention to detail and excellent organizational skills
Strong interpersonal skills and communication skills (both written and oral)
Ability to problem solve, delegate appropriate tasks and/or mentor junior team members
Excellent sense of urgency to deliver at/surpass study conduct targets
Strong leadership skills, self-motivated, adaptable to a dynamic environment
Comfortable multi-tasking in a fast-paced small company environment and able to adjust workload based upon changing priorities
Preference to energetic candidates with a desire to think "outside the box"
Willingness to travel as needed, up to 20% (when travel conditions permit)
SRG is an Equal Opportunity Employer - All qualified applicants will receive consideration without regard to race, color, religion, gender, national origin, age, disability, veteran status, or any other factor determined to be unlawful under applicable law.
Contact Consultant:
Melissa Rodrigues
Thank you,
your application has been submitted
Back to job search