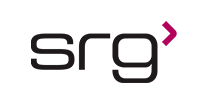 Cardio Device - Contract CRAs
SRG is recruiting a team of Contract Regional CRAs based across the US to support a growing Medical device company that focuses on cardiovascular products. Each contract Clinical Research Associates will be responsible for the management of day-to-day aspects of investigational site activities on assigned clinical trials. The CRA should ensure compliance with international guidelines, local regulations and corporate policies and procedures. Successful candidates will be forward thinking, anticipate needs and be able to work well in a fast-paced environment, either independently or as a collaborative team. This person will be fully engaged and busy from the first day and we guarantee there will never be a dull moment..
Key Responsibilities:
Participate in study start-up activities (e.g., tracking site readiness, communication with clinical trial sites about planning and logistics of site qualification visit and site initiation visit)
Conduct reviews of documentation needed for internal and external audits to ensure all essential clinical Trial Master File (TMF) documents are compliant with Good Documentation Practices, internal SOPs, and US regulations
Investigate discrepancies and participate in the development of processes to minimize possibility of recurrence during study conduct and closeout
Participate in site initiation visits; train site personnel on sponsor and regulatory requirements for study conduct; participate in and/or conduct site meetings and prepare site initiation visit reports and associated documentation.
Participate in site monitoring visits and follow-up to identify significant problems and issues and to ensure that all clinical aspects of studies are being carried out in accordance with study
Assess all data documentation, reports, records, transcripts, exam results for consistency with case report form, and determine if clinical study subject documentation is within parameters of study hypothesis, as well as to monitor clinical trial/study safety, in keeping with protocols, GCP (Good Clinical Practices), PHI (Personal Health Information) and regulatory requirements.
Verify trial/study data, including maintaining appropriate regulatory documents both internal and external, auditing to be sure the site has the appropriate regulatory documentation to conduct the trial/study, and source documentation is properly recorded.
Validate investigational device accountability by tracking the history of investigational devices to the field sites and through final disposition.
Provide oversight of and insights into trial activities (e.g., trends in protocol compliance, enrollment, monitoring deviations, data quality) to principal investigators and support staff, and study sponsor management and leadership staff, including Institutional Review Boards/Ethics Committees/Clinical Operations (e.g. Contracts), and recommend and develop process improvements.
Edit/amend informed consent documents.
Job Qualifications:
Bachelor's Degree or equivalent in Life Sciences or related field with prior field monitoring experience required
Experience working environment with hands-on clinical research experience encompassing all aspects of the clinical process, including 1) Cardiovascular device trials; and 2) Cath lab, operating room and/or intensive care unit familiarity required
Excellent written and verbal communication, presentation, interpersonal, and analytical skills required
Good problem-solving and critical thinking skillsStrong understanding of cardiovascular anatomy, pathology and physiology or Business Unit area of expertise
Understanding of medical device regulatory requirements and documents, device accountability and adverse events reporting
Good computer skills in MS Office Suite, including Word, Excel, Adobe
Experience with electronic data capture preferred
Good written and verbal communication skills and interpersonal relationship skills
Clinical research certification (ACRP or SoCRA clinical coordinator/ CRA certification) preferred
Ability to travel up to 65% required
SRG is an Equal Opportunity Employer - All qualified applicants will receive consideration without regard to race, color, religion, gender, national origin, age, disability, veteran status, or any other factor determined to be unlawful under applicable law.
Contact Consultant:
Jamison McClam
Thank you,
your application has been submitted
Back to job search