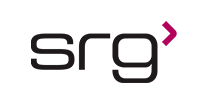 Facilities Engineer
The Facilities Engineer will be responsible for assisting with trouble-shooting facility and utility systems on an as needed basis which includes but not limited to chillers, air handler units (AHUs), WFI loops, clean steam generators, boilers, air compressors, process waste, etc.
Provide investigation, engineering and change control support for all systems including investigation of deviations of facility and utility systems and the determination of the root cause, along with the development of corrective actions to prevent reoccurrence.
In addition to the basic qualifications listed below, he/she shall possess the skills required to successfully develop and execute project tasks and deliverables, be a collaborative team player, handle multiple complex tasks, establish and manage priorities, and have a strong drive to deliver quality projects.
Required engineering capabilities include the ability to develop and implement engineering and design concepts for HVAC, Plant Steam / Condensate, and process utilities.
The candidate shall also have a thorough understanding of the development of design documents and deliverables through the conceptual, preliminary, detailed, and construction phases of a project (P&IDs, distribution plans, specifications, etc.).
This person will be responsible for coordinating projects with architects and engineers, as well as the client, asset managers, construction managers, vendors, and subcontractors. Project sizes will vary and consist primarily of clean utility, plant utility and HVAC projects.
The ideal candidate will have previous facility experience in a pharmaceutical or similar GMP/GxP environment, and must have a technical understanding and knowledge of various high purity water and HVAC systems within a GMP/GxP environment, plant utilities design and trouble-shooting, and all associated piping, pumping, heat transfer and distribution that make up these systems.
Familiarity with Process Gases, (Compressed Air, CO2, N2, and 02), and technical knowledge of building automation systems (BAS/BMS/DCS) will also be an advantage.
Qualifications:
Degree in Mechanical, Electrical or Chemical Engineering preferred.
3-5+ years of experience required involving core utilities in industrial facilities.
Demonstrated experience in project management, time management and organizational skills.
Experience in troubleshooting, design and specification of clean room HVAC, plant utility, high purity water, and steam systems required.
Computer skills include CMMS / BMS I MS Office Suite.
Technical knowledge including PLC/controls, hydraulics, pneumatics, electrical, VFD's, SCADA/BMS/DCS, etc.
Experience researching and interpreting building/mechanical/plumbing/electrical codes required.
Excellent communication skills in all forms.
Ability to understand and work within a regulated GMP/GxP or similar environment.
SRG is an Equal Opportunity Employer - All qualified applicants will receive consideration without regard to race, color, religion, gender, national origin, age, disability, veteran status, or any other factor determined to be unlawful under applicable law.
Contact Consultant:
Logan Kinney
Thank you,
your application has been submitted
Back to job search