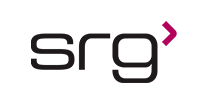 Stability Manager - Direct Hire
SRG is helping one of our clients identify a Stability Manager. This is a Direct Hire role in Richmond, VA. Stability sciences is a specialized discipline providing support for to new product development and product optimizations contributing to the growth. Their expertise is utilized by providing technical data supporting product stability within assigning shelf life and storage conditions.
The role requires close collaboration with Quality, Regulatory, Packaging and Product Development teams to ensure that technical data and documentation generated by Stability function meets the timeline and compliance.
**5 + years experience in the area of stability science, analytical chemistry within the pharmaceutical industry
This role will provide YOU the opportunity to lead key activities to progress YOUR career. These responsibilities include some of the following:
Serve as SME on multiple new product development project teams and provide guidance regarding stability regulations
Ensure that stability aspects of new products and product optimizations are assessed, reviewed and maintained throughout all development phases
Design stability strategies with consideration to meet global market requirements and regulatory guidelines (i.e. ICH/WHO). This includes design stability protocols for registration/ pivotal, In Use, Photostability, Bulk Stability, and Freeze Thaw/High Temperature stability studies.
Proficient in LIMS or equivalent system to create and initiate stability protocols.
Review of stability data to confirm expiry/shelf life support human use studies (i.e. sensory/clinical) to commercial launch and alerts project development team as appropriate.
Utilize data analysis and sound scientific rational to establish expiry periods. Proficient in trend analysis using statistical software.
Prepare documentation of trend analysis reports, and stability summary reports for regulatory submission (3.2.P.8 sections).
Confirms atypical and/or out of specification (OOS) results and participate in product investigation by applying root cause analysis and implementing effective CAPAs.
Develops strong, collaborative relationships with outsourced partner to help facilitate completion of external Stability activities.
Maintain awareness of global regulations that impact stability.
Basic Qualifications:
Bachelor's Degree or equivalent experience (Analytical Chemistry preferred)
A thorough understanding of the drug development process with a diverse product experience including registered and monograph drugs, medical devices, dietary supplements, cosmetics and foods.
Ability to multi-task and adapt to changing business requirements in a fast- paced environment. Strategic planning and quick decision-making skills to meet timely organizational goals.
Knowledge of ICH/WHO and other stability guideline.
Experience working directly in stability program within the pharmaceutical industry.
Strong understanding of stability study structure and managing stability chambers
Good awareness of cGMP guidelines
Excellent written and oral communication skills, ability to work well with others
Ability to plan and execute work independently with minimal supervision; communication capability should extend to all organizational levels
Proficient using LIMS (equivalent), Statistical software (i.e. Statistica/Minitab) Microsoft PowerPoint, Project, Word and Lotus Notes.
Proven ability to successfully manage teams across time zones and cultures
Able to interact effectively with the most senior levels of management both internally and externally
Proven ability to express problems / challenges and solutions in a clear and concise manner
If you have the following characteristics it would be a plus:
SRG is an Equal Opportunity Employer - All qualified applicants will receive consideration without regard to race, color, religion, gender, national origin, age, disability, veteran status, or any other factor determined to be unlawful under applicable law.
Contact Consultant:
Melissa Rodrigues
Thank you,
your application has been submitted
Back to job search