Quality Control Technician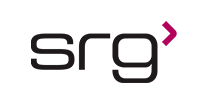 Quality Control Technician
The Quality Team is responsible for supporting the Production Team in ensuring that Diageo's products are produced in compliance with TTB and Company regulations, and that these products meet the expectations of our discerning consumer base.
This role as part of the Quality Team will play a key role in delivering on the quality and food safety commitments of the organization in ensuring that Diageo's high standards are maintained.
Purpose of Role:
· Providing quality leadership on night shift
· Performing microbiological testing of water, distilled products and ingredients.
· Performing process audits to monitor compliance to Global Risk Management and North American Standards
· Performing inspections of raw materials to ensure conformance to product specifications
· Performing sensory analysis of in process products, finished products and ingredients
· Performing analytical testing on in process products, finished products and ingredients to ensure adherence to product specifications
Management Responsibilities:
This position reports to the Quality Manager. As a secondary function, they will be expected to gain an understanding of the calibration, maintenance and basic repair of the testing equipment utilized for quality analysis in the laboratory and in production. They will also be expected to contribute their technical expertise to solve problems for the plant operations and participate in cross-functional work-teams.
Complexity of Role:
This position will work closely with the other shift Quality Technician and Operations Team Members to support the accurate analysis of our products and ingredients through the use of testing equipment. This will require them to be able to quickly analyze a problem and provide timely remedies to ensure a continuous flow of production. The ability to multi-task and prioritize their workload is critical to being successful in this role.
Outputs/Deliverables:
· Development, implementation and maintenance of an asset care program for testing equipment that covers maintenance, calibration, repair and replacement.
· Document procedures to ensure consistency in the use and operation of test equipment
· Define the requirements and train Quality Technicians to perform basic troubleshooting of equipment.
· Perform microbiological testing and analysis in accordance with Company defined protocols
· Provide Quality Technician coverage as required
· Deliver on Quality objectives as assigned
Qualifications and Experience Required:
· Degree/Diploma in Science or Engineering preferred or 3-5 years of analytical experience in a laboratory or in a plant environment
· Ability to analyze issues and provide logical resolutions
· Strong communication and writing skills
· Strong organization skills
· Ability to multi-task
· Familiarity with HPLC, spectrophotometer, alcolyzer and other equipment used in analysis of distilled products and ingredients is a plus
· Familiarity with microbiological test methodology is a plus.
· Prior experience working in a production laboratory that directly supports on site production and/or processing departments.
· Familiarity with non-conforming product hold management is a plus.
SRG is an Equal Opportunity Employer - All qualified applicants will receive consideration without regard to race, color, religion, gender, national origin, age, disability, veteran status, or any other factor determined to be unlawful under applicable law.
Contact Consultant:
Jennifer Law
Thank you,
your application has been submitted
Back to job search