Associate Director, Global Lead, Strategic Start U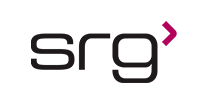 Associate Director, Global Lead, Strategic Start Up
Position Summary: The Global Lead, Study Start Up is responsible for overseeing global, cross-functional start-up activities for their assigned Therapeutic Area(s). In addition, the role is responsible for operational oversight of the start up team to ensure activities and tasks are performed appropriately and in compliance with all policies and procedures. Other activities, special projects and assignments may be given as required. As a result, the percentage of time spent across the roles for which the employee is responsible will vary depending on project assignments, current development projects and the requirements within the organization as a whole. The employee must conduct their work activities in compliance with all relevant laws, regulations, and regulatory guidelines as well as all Allergan policies and procedures. Key Duties / Responsibilities.
Start Up Strategy: Advise and support teams in the development of the overall start up strategy, risk assessment, and contingency planning at a study, program and TA level. Assist teams with start-up strategy implementation and change management. Partner with key stakeholders to support start up milestones and KPIs, with a focus on critical path activities. Harmonize Start Up Tracking and provide Executive Level Start Up Metrics. Identify opportunities for increased efficiency and/or cost savings by achieving consistencies across studies, programs and TAs.
Team Leadership: Provide leadership, support, and influence to ensure timely and quality start up deliverables. Provide leadership to Start Up Team in metrics development and implementation. Maintain operational oversight of assigned Study Start Up Specialists in all aspects of the Start Up Essential Document activities and CTA deliverables.
Process Improvement: Responsible for implementation of quality, efficient, and consistent approaches to carrying out tasks. Delivering training to departments, as necessary. Identifying opportunities for improvement and efficiency, and assisting with defining and implementing solutions.
Subject Matter Expert: The Global Lead, Study Start Up is expected to be a subject matter expert Study Start Up requirements, activities and best practices, from the time of protocol concept through site activation. Minimum Requirements: A degree in a science or health-related discipline is preferred, and significant clinical experience with emphasis on study start up strategy is mandatory. Advanced understanding of Good Clinical Practices, ICH guidelines, PhRMA code, clinical research ethics, and patient privacy laws (plus applicable local regulations, when country-based).
Ability to travel up to 30% of the time. Excellent computer skills (Word, Excel, and PowerPoint), excellent interpersonal skills, ability to work effectively independently and with a team, and ability to influence and lead by example. Note: While this job description is intended to be an accurate reflection of the job requirements, management reserves the right to modify, add or remove duties from a particular job and to assign other duties as necessary and at any time.
SRG is an Equal Opportunity Employer - All qualified applicants will receive consideration without regard to race, color, religion, gender, national origin, age, disability, veteran status, or any other factor determined to be unlawful under applicable law.
Contact Consultant:
Jennifer Law
Thank you,
your application has been submitted
Back to job search