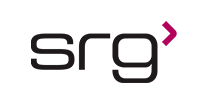 Responsible for verification/calibration/documentation of laboratory equipment, completing paperwork for FDA regulations, collecting samples, bioburden testing.

Essential Accountabilities
•Maintains housekeeping according to standards; completes housekeeping checklists
•Support safety initiatives
•Demonstrates 3 Safety obligations; follows safety rules (i.e. Critical 10)
•Support facility waste disposal processes
•Follows specified standards/plans/instructions for completing tasks through to completion
•Proactive (set-up work area by analyzing needs, planning, prioritizing work; cleans as needed)
•Effectively gives/receives constructive feedback
•Effectively communicates status of in progress activities/priorities to oncoming shift
•Positive during work interactions
•Be familiar with GMP requirements; use information to verify compliance; act on non-compliance
•Role model Safety Requirements including Electrical Safe Working Practices, Hazard Recognition, PPE
•Adhere to Quality Requirements including strict Gowning/Hygiene requirements
•Able to wear required PPE while performing tasks
•Able to lift 40 pounds 2x/hour
•Ascend/descend stairs, ladders, ramps
•Perform bending, twisting, stooping, crouching movements
•Capable of prioritizing tasks to meet goals; ensure product quality

Microbiologist Tech
•Ensure supply stock levels are monitored; proactively communicates potential for shortages
•Demonstrates aseptic technique; follows hygiene procedures when testing/collecting finished product samples to minimize contamination
•Accurately enters data in systems/releases finished product
•Documents results on log sheets, demonstrating good documentation practices
•Collects/tests raw materials, environmental samples, finished products aseptically
•Maintains lab equipment verifications/calibrations
•Performs preventive maintenance procedures on equipment/instruments; troubleshooting equipment/instrument problems
•In-process/finished product quality audits
•Supports special projects/trials
•Maintains lab supplies
•Tests samples; completes weekly standard by UVvis
•Prepares media/pH buffer
•Manages time/tasks efficiently while maintaining excellent quality of work
•Demonstrates Good Manufacturing Practices; exhibits exceptional aseptic techniques
•Maintains Good Laboratory Practices by swabbing/disinfecting lab areas
•Biowaste disposal
•Works rotating weekends for testing/product release
•Follows department safe practices/guidelines

Quality Tech
•Collects/tests finished product samples
•Operates lab equipment following lab procedures
•General lab equipment maintenance
•Communicates results that do not meet specification
•Supports testing during trials
•Enters all data into plant applications
•Maintains data files
•Lead IPA and GMP Quality Audits
•Lead IPA Quality training
•Review red events daily
•Confirm IPA links and FPS specs in Plant Apps
•Assist with Quality Training
•Ensure accuracy of micro data reports
•Ensure incoming tests performed/documented correctly

Qualifications
•1-2 years quality experience preferably in quality manufacturing
•High school diploma/GED equivalency
•2+ years previous laboratory experience at an FDA regulated facility and/or degree in applicable science field
•Understanding of Good Manufacturing Practices
•Strong Analytical, verbal/written communication skills
•Basic computer: working knowledge Microsoft Office (Word./Excel); other web-based/software-based programs
•Ability to effectively influence others, strong interpersonal skills, able to adjust communication style to different audiences
•Ability to utilize problem solving skills to determine root cause
•Demonstrate initiative/self-motivation
•Demonstrated performance in safety, quality, attendance with previous employments
SRG is an Equal Opportunity Employer - All qualified applicants will receive consideration without regard to race, color, religion, gender, national origin, age, disability, veteran status, or any other factor determined to be unlawful under applicable law.
Contact Consultant:
Jennifer Law
Thank you,
your application has been submitted
Back to job search