Quality Assurance Specialist II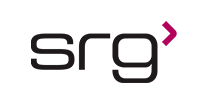 JOB TITLEGENERAL SUMMARY (FUNDAMENTAL PURPOSE OF THE POSITION)
Responsible for Quality oversight for the warehouse and raw material release. Assists in the identification, generation and quality approval of investigation records that may result during day-to-day operations in the warehouse. Assure that raw material released complies with all applicable regulations and guidelines.
ESSENTIAL JOB FUNCTIONS* (PRIMARY RESPONSIBILITIES)
• Provides QA oversight to operations in the warehouse, supply chain and raw material testing.
• Reviews raw material files for release.
• Communicates release status of raw materials to appropriate personnel.
• Maintains appropriate records.
• Maintains and supports material inventory, status and transfers.
• Support manufacturing operations (upstream and downstream) and staff as needed to identify and address product quality and compliance issues as they arise.
• Reviews documentation associated with production operations. Ensures adequate levels of documentation are acceptable and compliant to existing procedures.
• Supports and performs Raw Material Disposition
• Initiate deviation reports and participate in activities for issue resolution.
• Participate in process improvement initiatives targeting for Right First Time (RFT) on documentation.
• Provide guidance to warehouse staff of appropriate regulations and Immunomedics quality standards.
• Participates in activities associated with event resolution and CAPAs with a focus on organizing and attending cross-functional meetings
• Implements and ensures adherence of appropriate regulations and Immunomedics quality standards.
• Write, review and approve Standard Operating Procedures (SOPs), as needed
• Prepare metrics for QA management related to raw material
• Support operations to encourage a Quality Culture and ensure a safe working environment.
• Complete job-related training as required.
CORE COMPETENCIES (KNOWLEDGE, SKILLS, AND ABILITIES)
• Excellent written and verbal communication skills required, including Responsible Business Communication.
• Superior attention to detail, organizational skills, and the ability to handle multiple tasks in a timeline-driven environment necessary.
• Must be proficient with MS Office applications.
• Proficient in MS Great Plains software
EDUCATION/ EXPERIENCE (MUST INCLUDE MINIMUM REQUIREMENTS NECESSARY TO PERFORM ESSENTIAL JOB FUNCTIONS; ADDITIONAL PREFERENCES OPTIONAL)
• BS/BA in Biological Sciences or equivalent relevant career experience.
• 1-3 years of experience in a Pharmaceuticals environment.
• Practice knowledge and understanding of cGMPs.
• Biologics manufacturing experience or knowledge a plus
PHYSICAL REQUIREMENTS AND WORKING CONDITIONS
• Environment: Work is performed in Manufacturing, GMP Warehouse, and office settings. Exposed to chemotherapeutic agents, in addition to a variety of hazardous and cytotoxic chemicals found in a bench lab setting. Potential exposure to human blood, serum, and tissues.
• Physical: Primary functions require sufficient physical ability to work in an office setting and operate standard office equipment including use of a computer keyboard. Light work, which includes exerting up to 20 lbs. of force occasionally and/or up to 10 lbs. of force frequently to move objects. Physical demands are in excess of those of sedentary work. Light work usually requires walking or standing to a significant degree.
• Vision: Need to pass 20/20 near focus visual acuity test (with or without correction) and be able to read font size 3 vial labels. Otherwise, needs to see in the normal visual range with or without correction; vision sufficient to read computer screens and printed documents.
• Hearing: Hear in the normal audio range with or without correction.
SRG is an Equal Opportunity Employer - All qualified applicants will receive consideration without regard to race, color, religion, gender, national origin, age, disability, veteran status, or any other factor determined to be unlawful under applicable law.
Contact Consultant:
Jennifer Law
Thank you,
your application has been submitted
Back to job search