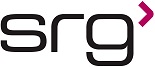 Lab Technician
Description:
16-24 hours a week
1-3 months to start
Title: Blending Laboratory Assistant
Band: Temporary Position
Reports to: Blending Manager (L5)
Purpose of Role:
This role supports and assists the Blending Quality Manager to operate the Blending Quality Laboratory. Most responsibilities will be direct laboratory work, including measuring and pouring samples, constructing benchtop prototype liquids according to a recipe, cleaning and maintaining an organized workspace, and preparing shipments and organizing incoming samples.
Top Accountabilities:
• Measure and assemble laboratory-scale liquid batches according to a recipe.
• Pour large numbers of small-scale samples for sensory evaluation.
• Clean laboratory equipment, glassware, and workspace.
• Maintain an organized sample library.
• Prepare samples for shipment, and organize incoming sample shipments.
Qualifications and Experience Required:
• Prior experience or study in a laboratory setting is required.
• Some background in Food Science, Chemistry, or other science field preferred.
Job Location: Shelbyville, KY
SRG is an Equal Opportunity Employer - All qualified applicants will receive consideration without regard to race, color, religion, gender, national origin, age, disability, veteran status, or any other factor determined to be unlawful under applicable law.
Contact Consultant:
Jennifer Law
Thank you,
your application has been submitted
Back to job search