Assoc. Clinical Trial Manager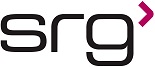 Associate, Clinical Trial Management
I. Primary Job Responsibilities
1. Support study feasibility activities and perform database/web searches for sites as needed.
2. Work closely with the Site Start Up (SSU) and ensure all study related regulatory and financial documents are collected and reviewed in support of study activation.
3. Organize and maintain project working files and track critical documents. Report discrepancies to the appropriate clinical team member in a timely manner. 4. Reconcile and transmit all essential documentation to CDIC as per Forest policy.
5. Track and assist with processing site/vendor payments. Follow up on any issues as required.
6. Collect and track patient enrollment information and update study management reports as necessary.
7. Participate in testing of specifications and edit checks for internal (i.e. electronic data capture (EDC) and external (e.g. Interactive Voice/Web Response Systems (IVRS/IWRS), laboratory vendors) systems.
8. Assist senior team members with in the planning, preparation, and on-site support of investigators meetings.
9. Generate reports in various applications to assist the Clinical Scientist to perform clinical data review.
10. Assist with ongoing data review and discuss comments with the clinical study team as needed.
11. Assist with the preparation and distribution of meeting agendas and minutes. Actively participate in team meetings.
12. Provide input and support in the development and distribution of monthly site newsletters.
13. Support the Regional Site Managers by providing study related information and supplies, as requested.
14. Communicate with IRBs and outside vendors to provide information and/or resolution to specific requests/issues.
15. Support and correspond with sites to identify site specific needs (e.g. order and track study drug/other trial related supplies).
II. ADDITIONAL JOB RESPONSIBILITIES:
1. Contribute to process improvement efforts including task forces and committees.
2. Support clinical team with requests from management as needed.
3. May deliver training related to day-to-day responsibilities for new CTA and CS hires within department.
4. May provide administrative support to manager/group as assigned. Manage calendars and appointments. Resolve scheduling conflicts as needed. Manage and coordinate travel requirements for group, consultants, and partners. Prepare and oversee expense account reporting. May contribute to tracking budgets as needed. Support document filing and organizing as needed. Schedule and coordinate new hire candidate interviews. Coordinate and process office supply orders.
5. Function as a back up to general Clinical Scientist activities as needed.
IV. POSITION QUALIFICATIONS:
Education: Associate degree or higher preferred
Experience: 1-2 year relevant experience in pharmaceutical industry or CRO Experience supporting clinical trials preferred
Licensure/Credentials: None
Knowledge, Skills, and Abilities Basic knowledge of drug development and FDA GCP/ICH regulatory guidelines is a plus Proficiency with Microsoft Word, Microsoft PowerPoint, Microsoft Outlook, and Adobe Acrobat Strong skills with Microsoft Excel required Experience using electronic data capture (EDC) systems is a plus Must possess excellent skill/ability in the following: Oral and Written Communication Organizing Judgment and Problem Solving People Relationships Initiative and Accountability Ability to manage multiple tasks
SRG is an Equal Opportunity Employer - All qualified applicants will receive consideration without regard to race, color, religion, gender, national origin, age, disability, veteran status, or any other factor determined to be unlawful under applicable law.
Contact Consultant:
Jennifer Law
Thank you,
your application has been submitted
Back to job search