Senior Manager, Medical Information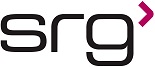 Senior Manager, Medical Information
Remote assignment - candidates residing in Colorado preferred.
GENERAL SUMMARY (FUNDAMENTAL PURPOSE OF THE POSITION)
The Senior Manager, Medical Information is responsible for ensuring the timely availability of accurate response information for the Medical Information Team and for the management and oversight of associated materials and technology tools used. The Manager will also complete quality review and provide assistance, feedback and training to other personnel as needed. Skillset requirements include the ability to work independently, prioritize effectively, search, understand and summarize clinical data and strong communication (both written and verbal). Must have experience and demonstrate competency using general technical aspects of Microsoft Word, Excel and PowerPoint, as well as the ability to use other various technical tools and programs, such as SharePoint and Teams.
ESSENTIAL JOB FUNCTIONS* (PRIMARY RESPONSIBILITIES)
• Drafting and updating scientific documents such as Standard Response Letters (SRLs) and Frequently Asked Questions (FAQs), in order to ensure complete, accurate, balanced and referenced materials for timely use in response to unsolicited inquiries.
• Loading and organizing Medical Information into systems as required.
• Uncovering and recognizing appropriate scientific data pertaining to the task through search and review of published scientific literature and internal data available. Performing ad hoc literature searches.
• Working collaboratively to provide and receive peer-to-peer assistance, quality review, and feedback regarding medical response documents (SRLs and FAQs). Ensuring the accuracy of all medical information materials and resources cited through detailed fact checking of the material reviewed.
• Assisting in the drafting of regulatory compliant processes, including training documents, standard operating procedures, work instructions and other supporting process documents as needed.
• Ensuring a timely periodic review and updating of response information.
• Providing system reports surrounding inquiries.
• Providing response information and training to Medical Information staff, including vendor staff.
• Completing quality review of medical information cases and, as necessary, ensure correction and provide feedback/retraining as necessary.
• Handling inquiries escalated to the internal Medical Information department by providing timely responses (via written document or verbally via telephone) to unsolicited medical inquiries.
• Recognizing, collecting and ensuring the appropriate forwarding of product quality and/or safety/adverse event information according to FDA guidelines and company policies.
• Collaborating with other departments, such as Pharmacovigilance, Quality Management, etc. to
ensure compliant processes and activities are managed appropriately.
• Ensuring that quality and safety reconciliation activities are complete.
• Providing medical inquiry submission process training to internal Immunomedics colleagues/departments as needed.
• Attending external medical conferences and staffing the Medical Information booth as needed.
• Some travel required (up to 20%) to attend trainings, meetings and medical conferences.
It is each employee's responsibility to perform their work properly and ensure a product or service meets the current Good Manufacturing Practice (cGMP) requirements for Safety, Identity, Strength, Purity, and Quality. It is each employee's responsibility to immediately report observations regarding anything that deviates from established standards to their supervisor and to the Quality function.
CORE COMPETENCIES (KNOWLEDGE, SKILLS, AND ABILITIES)
• Knowledge of Medical Information Regulations and "Best Practices".
• Ability to create and present Medical Information and associated technology processes.
• Excellent written, verbal and interpersonal communication skills.
• Experience in drafting and quality review/fact check of Medical Information response documents and peer-to-peer feedback/interaction pertaining to materials developed.
• Excellent computer skills with Word, Excel, PowerPoint, Outlook. Experience in using SharePoint, Microsoft Teams and virtual meeting tools (i.e., Teams, Skype, Zoom, WebEx, etc.).
• Experience in providing Medical Information in response to unsolicited inquiries to external requestors via written documentation or verbally.
• Knowledge of current Medical Information Management Systems.
EDUCATION/EXPERIENCE (MUST INCLUDE MINIMUM REQUIREMENTS NECESSARY TO PERFORM ESSENTIAL JOB FUNCTIONS; ADDITIONAL PREFERENCES OPTIONAL)
• MD, PhD, PharmD, RPh or other clinically oriented healthcare-related degree with appropriate experience required.
• Minimum of 2 years' experience in a biotech/pharmaceutical industry Medical Information capacity, including experience in drafting medical response documents.
• Ability to understand and summarize clinical data.
• Oncology experience strongly preferred.
• Proficiency/experience in performing literature searches.
• Proficiency/experience in navigating internal documents such as clinical trial reports and protocols.
• Ability to work collaboratively with multidisciplinary teams and through internal peer-to-peer interactions.
• Flexible, with a positive attitude, strong ability to work independently, multi-task and prioritize activities effectively.
PHYSICAL REQUIREMENTS AND WORKING CONDITIONS
• Environment: This is a remote position with occasional travel (up to 20%) via car and/or airplane to the home office in New Jersey and/or other off-site locations for training, medical conference attendance and other meetings.
SRG is an Equal Opportunity Employer - All qualified applicants will receive consideration without regard to race, color, religion, gender, national origin, age, disability, veteran status, or any other factor determined to be unlawful under applicable law.
Contact Consultant:
Jennifer Law
Thank you,
your application has been submitted
Back to job search