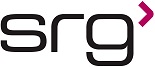 Clinical Trial Manager
Responsible for supporting the Senior Clinical Trial Manager/operational study lead, and for managing various aspects of the operational execution and delivery of quality studies, including in process quality control activities (e.g. quality checks and balances to ensure inspection readiness, Enrollment, Metrics, Milestones, Timelines and Budget).
Primary responsibilities of this position include:
• Supports the Sr. CTM/operational study lead in collaborating with clinical affairs and other functions, and responsible for, the execution and delivery of studies (e.g. Clinical Planning, Regulatory Affairs, Global Drug Safety, Pharmaceutical R&D, R&D Quality Assurance).
• Responsible for the execution and adherence of various aspects of the study operational plan (start up, conduct, close-out, and vendor oversight) with input from key stakeholders including adherence to all relevant regulations including GCP, ICH and Regulatory requirements, as well as FRI's SOPs and policies.
• Responsible for monitoring assigned aspects of the study operational plan.
• Responsible for managing assigned aspects of the operational study budget, timelines, and risk mitigation
• processes with input from key stakeholders.
• Supports the development and application of standardized operational study processes, methodologies, appropriate quality and performance metrics and tools to systematize continuous process improvement and impart best practices across clinical operations to maximize its effectiveness.
• Responsible for supporting the management and maintenance of the study TMF.
• Supports the Sr. CTM in managing the selection, contracting and oversight of CROs and clinical trial related vendors in collaboration with the study team and key stakeholders.
Education and Experience
• B.S. degree.
• Minimum of 3 to 5 years of pharmaceuticals/biotech experience.
• Minimum of 3 to 5 years drug development experience in the pharmaceutical industry/CRO or commensurate clinical/medical research experience with emphasis on Phase II-IV clinical trials.
• Process and system thinking, customer orientation, and ability to work in multidisciplinary study teams and to execute within a matrix management model, ideally in pharmaceuticals/biotech.
• Experience in execution of clinical research trials, including GCP and regulatory guideline knowledge and audit inspections.
• Knowledge and experience in clinical study budgeting including timeline and the application of clinical trial performance metrics.
• Demonstrated ability to support the development and management of various aspects of the end to end study operational plan.
• Demonstrated ability to support the operational execution and delivery of various aspects of a quality clinical trial.
• Demonstrated experience in change management initiatives preferred.
• Program and project management experience preferred.
• International experience a plus.
Knowledge, Skills and Abilities
• Knowledge of drug development and FDA GCP/ICH regulatory guidelines.
• Proficiency with and ability to utilize software applications that support Clinical Operations: Microsoft Word, Excel, PowerPoint; Adobe Acrobat, EDC systems, etc.
• Clinical trial management system (CTMS) background is a plus.
• Strong ability to work within a matrixed organization, managing multiple tasks in a timely, budget conscious manner.
• Ability to identify and work with key stakeholders to deliver operational requirements.
• Ability to consistently operationalize abstract ideas.
• Ability to identify issues, analyze situations and provide effective solutions.
• Must possess demonstrated skill in the following:
• Change Management
• Decision-making, Judgment, and Problem Solving
• Interpersonal relationships, team building, motivating, mentoring associates and Influencing
• Initiative and Accountability
• Promoting Innovation and Process Improvement
• Strong oral and written communication skills.
• Ability to embrace change and comfortable with ambiguity.
SRG is an Equal Opportunity Employer - All qualified applicants will receive consideration without regard to race, color, religion, gender, national origin, age, disability, veteran status, or any other factor determined to be unlawful under applicable law.
Contact Consultant:
Jennifer Law
Thank you,
your application has been submitted
Back to job search