Quality Control Stability Coordinator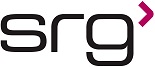 Quality Control Stability Coordinator
GENERAL SUMMARY (FUNDAMENTAL PURPOSE OF THE POSITION)
The primary purpose of this position is to coordinate stability operations and ensure integrity of data used for tracking and trending product stability in a QC laboratory setting supporting commercial manufacturing. Activities include protocol development, equipment management, internal and external testing coordination, scheduling, stability data compilation and analysis. Additionally, the coordinator will be responsible for timely detection and reporting of trends.
ESSENTIAL JOB FUNCTIONS* (PRIMARY RESPONSIBILITIES)
• Responsible for the receipt, logging, storage/forwarding and tracking of all inbound and outbound stability samples. This includes stability samples and data received from both internal and external sources (Manufacturing sites and 3rd party vendors).
• Coordinate stability activities and ensure product quality by supporting the development, implementation and maintenance of compliant systems.
• Work closely with Management regarding work scheduling and assignments. Coordinate outside contract testing. Provide support for trend investigations, execution and documentation related to CAPA and Deviation
• Determine stability sample requirements, perform supporting sample preparation activities as needed, accurately document all activities performed.
• Develop stability protocols and oversee execution. Performs timely and accurate peer review of analytical results and writes stability reports.
• Perform preventative maintenance and/or calibration activities or coordinate and schedules these activities with a third-party provider.
• Responsible for cleanliness and orderliness of work area, maintains the stability laboratory in a state of inspection readiness and performs other laboratory maintenance duties as assigned.
• Participates in QC continuous improvement initiatives; looks for ways to improve compliance or efficiency and communicates to management.
• Individual may be called upon to perform additional tasks as assigned by supervisor.
• Maintains required training and training records and provides training to qualify other Laboratory Associates.
CORE COMPETENCIES (KNOWLEDGE, SKILLS, AND ABILITIES)
• Familiarity with ICH, FDA/EMEA stability guidelines and GMP. Experience with IND/IMPD/BLA stability is a definite plus.
• Exceptional attention to detail in documentation (GDP practices), good organizational and time management skills.
• Excellent oral and written communication, organizational, and interpersonal skills with ability to multitask while working under restrictive timelines.
• Demonstrated ability to work in a highly regulated (commercial cGMP) team environment and perform job responsibilities with minimal supervision.
• Knowledge with analytical methods currently used for purity, potency identity and impurities testing for release and stability of biopharmaceutical products
• Fluency in Windows and Microsoft Office
EDUCATION/ EXPERIENCE (MUST INCLUDE MINIMUM REQUIREMENTS NECESSARY TO PERFORM ESSENTIAL JOB FUNCTIONS; ADDITIONAL PREFERENCES OPTIONAL)
• Associate degree and a minimum of 3 years' experience in chemistry, biology, pharmaceutical science or a Bachelor's Degree and a minimum of 3 years of applicable GMP laboratory experience is required.
SRG is an Equal Opportunity Employer - All qualified applicants will receive consideration without regard to race, color, religion, gender, national origin, age, disability, veteran status, or any other factor determined to be unlawful under applicable law.
Contact Consultant:
Jennifer Law
Thank you,
your application has been submitted
Back to job search