Clinical Data Manager-Senior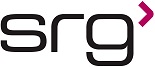 Clinical Data Manager-Senior
Remote Candidates will be considered. Eastern Time Zone preferred, Central Time Zone considred. Will be required to travel to Morris Plains, NJ office for meetings as requested.
GENERAL SUMMARY (FUNDAMENTAL PURPOSE OF THE POSITION)
This position requires a sound working knowledge of clinical data management processes and database systems within a multi-disciplinary team environment.
ESSENTIAL JOB FUNCTIONS* (PRIMARY RESPONSIBILITIES)
• Performs clinical data management functions in support of clinical studies.
• Functions to include some or all, but not limited to: data review, protocol review, case report form (CRF) design and creation, CRF review, data entry, database validation, query generation, and validation of study results.
• Assists in training new employees, including temporary data management personnel.
• Supervises and monitors team member performance to ensure the timely and accurate fulfillment of assigned duties and tasks
• Assists with review, creation and/or updating of departmental documentation including but not limited to SOPs and training guidelines.
• Coordinates with clinical study personnel to provide timely feedback on data issues for resolution by investigational sites. Jointly with clinical study personnel, develops and prioritizes appropriate timelines for the completion of databases required for submission, report writing, and/or presentation purposes.
• Interacts with external laboratories in coordination with clinical study personnel to ensure that appropriate laboratory evaluations are being collected in accordance with protocol requirements and consistent with cGCP and/or approved SOPs.
CORE COMPETENCIES (KNOWLEDGE, SKILLS, AND ABILITIES)
• Must have a good understanding of CRF and clinical database structures, and data management processes including CRF review, data analysis, data validation, data quality, and query generation and resolution.
• Knowledge of MS Excel, WORD, ACCESS, and PowerPoint is essential.
• Individual must have good analytical, communication and personal skills, be well organized, and a good team player.
• Knowledge of MedDRA coding, CDISC standard, or SAS would be a plus but not mandatory.
EDUCATION/ EXPERIENCE (MUST INCLUDE MINIMUM REQUIREMENTS NECESSARY TO PERFORM ESSENTIAL JOB FUNCTIONS; ADDITIONAL PREFERENCES OPTIONAL)
• Bachelor's degree in life science/biomedical/medical science with a working knowledge of the clinical/scientific terminology and methods common to the biopharmaceutical setting.
• Minimum of at 5 - 10 years of relevant experience working in a clinical research environment within biotech/pharmaceutical/CRO or healthcare setting preferred, with basic understanding of the clinical development and data management processes; or equivalent combination of education and experience.
SRG is an Equal Opportunity Employer - All qualified applicants will receive consideration without regard to race, color, religion, gender, national origin, age, disability, veteran status, or any other factor determined to be unlawful under applicable law.
Contact Consultant:
Jennifer Law
Thank you,
your application has been submitted
Back to job search