Regulatory Documentation Specialist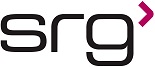 Regulatory Documentation Specialist
TMF Specialist - Global Regulatory Operations Department
On-site position - up to 40 hrs week
• Perform daily Trial Master File management activities such as Review, Processing, Filing of Clinical Trial Master File documents, to ensure the TMF is Inspection Ready.
• Conduct Quality Control reviews of TMF Documents. Coordinate with eTMF vendor for TMF set-up and processing of TMF documents and conduct eTMF query resolution.
• Assist in the archiving of TMF documents; this may include shipping, retrieval, and tracking of documents approved for archiving to off-site storage; Maintain electronic logs which contain the location of study documents.
• Development/Contribution toward user manuals / Best Practice guides
• Must have strong document management skills, including experience with review of Regulatory Documents, be detail oriented, organized, quality driven and able to work in a team environment under tight deadlines.
• Knowledge/understanding of TMF requirements and technologies to support document collection and archiving; eTMF experience preferred.
• Working knowledge of Microsoft Word, Microsoft Excel, Adobe Acrobat, and electronic document management systems, preferably Documentum. Agility with ClinOps databases preferred.
• Basic knowledge of CFR, GCP & ICH Guidelines.
2 plus years Pharma experience (includes CRO / Vendor experience)
• Knowledge and understanding of DIA TMF Reference model
• Excellent written, verbal, and interpersonal communication skills.
Bachelor's Degree preferred.
SRG is an Equal Opportunity Employer - All qualified applicants will receive consideration without regard to race, color, religion, gender, national origin, age, disability, veteran status, or any other factor determined to be unlawful under applicable law.
Contact Consultant:
Jennifer Law
Thank you,
your application has been submitted
Back to job search