Associate Research Scientist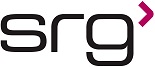 Associate Research Scientist II
The research associate will be responsible for working with their supervisor in conducting laboratory hands-on bench research in the area of hair follicle biology. Associate will be expected to learn skills and perform duties related to in vitro pharmacology and perform molecular biology characterizations.
The associate will also be required as necessary to handle laboratory animals and conduct in vivo experiments in rodents. In keeping with conducting experiments, associate will be expected to keep a laboratory notebook and prepare their experimental data for reports and/or presentations.
Performs in vitro pharmacology and molecular biology experiments
• Responsible for cell culture both primary and established cell lines
• Performing in vitro assays, gene knockdown, qPCR, cytokine quantification
In vivo biology responsibilities:
Responsible for tracking and carrying out in vivo characterizations of candidate compounds:
• Proper handling and dosing of animals
• Processing of tissues and fluids isolated from in vivo studies
• Follow all necessary regulations and rules required per Allergan IACUC guidelines
• Effectively communicates questions and issues in meetings.
• Presents work summaries and contributes to the corrections and/or updates of existing written documents.
• Assists in training for established procedures for new and junior scientists.
• Must be able to function in a fast-paced and dynamic environment.
Education/Training/Work Experience:
Minimum of a B.S. degree in a biological sciences required, Masters preferred or 3 years of equivalent working experience
Specialized Knowledge and Skills:
• 2 years prior experience in small animal handling and/or models
• In vitro cell culture experience (cell lines and/or primary cell culture)
• Able to learn troubleshooting, demonstrated by good analysis skills and/or coursework.
• Strong communication and technical writing skills.
• Demonstrates effective use of software like Word, Excel, data acquisition systems, document management software, LIMS etc.
SRG is an Equal Opportunity Employer - All qualified applicants will receive consideration without regard to race, color, religion, gender, national origin, age, disability, veteran status, or any other factor determined to be unlawful under applicable law.
Contact Consultant:
Jennifer Law
Thank you,
your application has been submitted
Back to job search