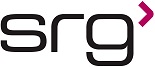 Production Technician 1
SUMMARY OF POSITION:
The Production Technician executes Development and Production processes as well as the accompanying documentation.
MAJOR ACTIVITIES AND RESPONSIBILITIES:
• Executing Development and Production processes as well as process documentation
• Understanding processing principles and scientific theory behind operations steps
• Demonstrating proficiency at the advanced skill level
• Troubleshooting of equipment/processes
• Leading shift when needed
• Authoring and routing SOP's for approval
• Assisting in the execution of validation protocols
• Initiating deviations as needed
• Independently executing cGMP biotechnology production processes, training and directing lesser skilled employees to execute production process steps
• Assisting with lean continuous improvement projects
• Leading others in application of cGMPs for manufacturing documentation, facilities, and equipment in a biotechnology environment.
• Demonstrating a commitment and leading others to maintain high standards of quality, cleanliness, and organization within the manufacturing environment
ORGANIZATIONAL STRUCTURE:
This position reports to the Production Manager and has no direct reports.
SCOPE MEASURES:
Work Experience:
Associate achieves skill block within 9-36 months
FDBU Standards:
< >Knowledge of applicable standards (SOP, WI, Batch Records) cGMP Requirements, and Related Safety Guidelines2-26+ Skill PointsIdentifies and escalates operational or equipment issuesRecords (accurately, clearly and consistently) information, facts, and measurements that are required by cGMP and/or by co-workers in order to perform his/her assignmentCommunicates effectively, both verbally and written, with colleagues regarding daily production activitiesHigh School Diploma or equivalentBioworks certificate or at least 1 year experienceProduction Technician level determined by a combination of education and experienceMust be able to wear a respirator
SRG is an Equal Opportunity Employer - All qualified applicants will receive consideration without regard to race, color, religion, gender, national origin, age, disability, veteran status, or any other factor determined to be unlawful under applicable law.
Contact Consultant:
Jay Paciello
Thank you,
your application has been submitted
Back to job search