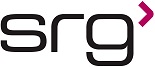 QC Lead Associate 1
The QC Lead Associate 1 position is a position that supports a variety of analytical disciplines within the Quality Control laboratory. The individual performs laboratory work as assigned to meet production schedules and project milestones and will work with moderate supervision. They are expected to follow procedures and have/gain familiarity with a wide variety of analytical methods and supporting data management processes. The individual effectively and efficiently manages more complex or difficult tasks. Analytical disciplines common to the laboratory include, but are not limited to: Chromatography, HPLC, Concentration determination, pH, Total Organic Carbon, Gel based protein separation, IEF, Plate Based Assay, and conductivity. The position primarily works with or may take direction from peers within the department, but may work more independently according to the scheduled work load. Individuals in this role are expecte . to have or build proficiency within the assigned disciplines.
Other duties and responsibilities include:
• Responsible for a range of laboratory support functions and procedures as assigned, developing proficiency in technical skills, disciplines, and procedures within assigned discipline area(s)
• Support all necessary laboratory and assay functions, including housekeeping, safety, logbook use and maintenance, equipment use and maintenance, method execution and data review.
• Embrace lean lab and six sigma principles and applies them to laboratory processes
• Reviews technical data and provides expert review and input to new methods and revisions. Creates data reviews and summary reports
• Notifies management and initiates events (such as deviations) in the quality systems
• Prioritizes and organizes work to deliver assignment according to established schedules and deadlines. May coordinate logistics associated with laboratory testing or supporting documentation with others in group
• May provide technical writing services (such as preparing reports and initiating deviations) from pre-existing templates.
• Capable of meeting schedule with RFT, high quality effort, taking initiative to communicate, coordinate, and adjust work efforts to achieve these objectives.
• Trainer within areas of proficiency
• Assists with deviations, lab investigations, procedure changes, method transfer planning
• May have some assigned project responsibilities, such as department representation, document development or review, troubleshooting, and protocol execution.
• Contributes to achievement of team goals and sense of teamwork within unit and across department
• Identifies and solves problems while informing and consulting with area management
MAJOR ACTIVITIES AND RESPONSIBILITIES:
Describe briefly the major activities of the position. Indicate the approximate percentage of time spent on each activity.
1. Laboratory sample analysis and data management- 90%
2. Other (training, projects, housekeeping, and related activities)- 10%
ORGANIZATIONAL STRUCTURE:
Attach a copy of current and proposed organization charts indicating the management, peer and subordinate relationships to this position.
This position reports directly to a supervisor or manager in the Quality Control Department; there are no direct reports or subordinate working relationships to this position.
SCOPE MEASURES:
List quantitative measure of the scope of position (i.e., staff supervised, approval authority, operating budget, sales volume, dollar value of projects, etc.)
This position supports the manufacturing, revenue, and profit plans as they relate to the on-time and error free analysis of product and equipment related samples in the Quality Control Laboratory.
BACKGROUND REQUIREMENTS:
List the minimum academic requirements, professional certifications, years of experience and specific skills required for this position. Describe any unique working condition; for example, chemical handling, lifting, etc.
Minimum Education Requirements
• BS/BA in science, preferably in chemistry, biochemistry, pharmaceutical sciences, or related technical field
Desired Experience
• 6-8 years related laboratory experience (3 years required with relevant MS degree) Specific Skills and Competencies
• Possesses an understanding and knowledge of procedures and practices in assigned area
• Has developed basic technique skills and is capable of working within established procedures
• Capable of working with a moderate degree of supervision
• Familiarity with basic statistical tools to analyze data in relation to trends results
• Familiarity with data management processes such as Trackwise or LIMS or capability to learn basic use and navigation within the systems.
• Capable of identifying and escalating problems to superiors
• Can manage one or more tasks in a manner that promotes effective schedule adherence.
• Ability to manage changing priorities in a productive and positive manner
• Can communicate effectively with colleagues in department, building trust and respect
• Ability to learn and incorporate lean lab and six sigma principles into daily work environment.
• Able to achieve Yellow Belt Certification within company six sigma program
• Technical writing skills (write basic protocols, prepare complex reports without a template)
• Problem solving and troubleshooting competencies

SRG is an Equal Opportunity Employer - All qualified applicants will receive consideration without regard to race, color, religion, gender, national origin, age, disability, veteran status, or any other factor determined to be unlawful under applicable law.
Contact Consultant:
Jay Paciello
Thank you,
your application has been submitted
Back to job search