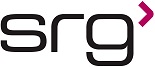 JOB TITLE
Description:
This role will support all groups within the QC department through managing samples, material, and documentation flow. Includes sample and material reception, allocation, and sample shipments to OTLs. Prepare, distribute and files controlled documents for department.
• Receive, prepare and distribute all incoming sample products, EM/utility samples, bulk materials, in process materials, and components. Communicate receipt of labs, in accordance with criticality of test initiation times.
• Receive, de-label, and manage sample retention storage.
• Manage shipment of QC samples to OTLs. Prepare necessary shipping documents, and coordinate shipments to ensure a timely shipment. For Wavre shipments, track samples through shipping process and communicate delays in receipt.
• Follow and work in accordance with company policies, SOPs and cGMP standards to ensure compliance with all applicable regulations.
• Perform additional tasks throughout QC to help support the team, i.e. utility sampling.
• Lead investigator for unplanned events.
• Write, revise and assist with SOPs for department.
• Work independently. When assigned to rotating shift work; work independently and without direct supervision to perform normal operating routines and emergency response procedures.
• Perform all tasks with a safety mindset. Following the EHS guidelines established on site.
PRINCIPAL DECISIONS/COMPLEXITY:
• Manage all aspects of sample flow into and out of QC department according to departmental SOPs.
• Serve as the lead staff member responsible for sample and document management.
• Follow established procedures and policies to maintain sample and document cGMP compliance.
• Communicate with QC technicians sample availability/readiness for testing.
• Communicate with other site groups to coordinate efficient, effective, and compliant sample pickup and drop-offs.
• Continuously provide feedback and offer suggestions improve quality and efficiency of operations.
• High School diploma or equivalent and 1 or more years of experience in administrative support, or similar role whose responsibilities included material and sample flow, documentation, and\or inventory management. Associates Degree including completion of relevant science courses preferred.
SRG is an Equal Opportunity Employer - All qualified applicants will receive consideration without regard to race, color, religion, gender, national origin, age, disability, veteran status, or any other factor determined to be unlawful under applicable law.
Contact Consultant:
Jennifer Law
Thank you,
your application has been submitted
Back to job search