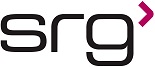 QA Specialist
Description:
This position will serve as a process expert for the Operations department; to seek out and identify process improvement issues which may include safety and/or product quality items. Position will drive and complete improvements for the responsible areas
• Investigate and resolve production problems. Determine root causes of failures using problem solving and statistical methods and recommend changes in designs, tolerances, or processing methods. Investigate or resolve operational problems such as EDF's, deviations and process investigations.
• Update Master Batch Records in collaboration with Quality andTechnical departments.
• Provide technical process support and expertise for the scale up and/or transfer in of new products and/or process changes due to materials, equipment, or other environmental factors.
• Troubleshoot new and existing product problems involving designs, materials, or processes.
• Perform CAPA write up and implementation.
• Troubleshoot manufacturing equipment.
• Apply continuous improvement methods such as lean manufacturing to enhance manufacturing quality, reliability, or cost effectiveness. Participate in site-wide priorities and lean initiatives.
• Support experiments and trial production batches for material changes (packaging components, APIs, and excipients).
• Prepare reports summarizing information or trends related to process performance.
• Conduct regular compliance audits of responsible area
• Effectively drive improvements in the areas of yield, downtime and deviations.
• Effectively contribute to the successful achievement of safety, quality and production goals and metrics through excellent technical process support and problem solving.
• Consistently demonstrate successful project management as measured in terms of scope, schedule and cost attainment and effective coordination and communications with stakeholders.
• Consistently demonstrate subject matter expertise on the unique characteristics of the assigned processes.
• Individual contributions and leadership in the deployment and integration of lean manufacturing principles and tools
BS degree in an appropriate scientific, pharmaceutical or engineering discipline plus at least 3 years of demonstrated experience in pharmaceuticals or relevant industry, or 5 years of experience performing a similar role in a pharmaceutical environment.
At least 3 years of successful relevant work experience. Prior experience working in a pharmaceutical plant or other heavily regulated manufacturing environment strongly preferred.
SRG is an Equal Opportunity Employer - All qualified applicants will receive consideration without regard to race, color, religion, gender, national origin, age, disability, veteran status, or any other factor determined to be unlawful under applicable law.
Contact Consultant:
Jennifer Law
Thank you,
your application has been submitted
Back to job search