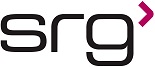 Maintenance Tech
Stitzel-Weller is one of the true cathedrals of the American whiskey industry. Located only 5 miles from downtown Louisville, the Bulliet Frontier Whiskey Experience is one of the most convenient and impressive along the Kentucky Bourbon Trail. Stitzel-Weller is seeking General Operators to join their bottling team. The General Operators would be responsible for a variety of tasks and activities within our high-speed bottling facility.
Duties include:
Ability to troubleshoot and maintain production and other plant machinery including electrical, mechanical, pneumatic and hydraulic equipment. Incumbent must have a solid understanding of the operation of the following:
Processing:
Pumps, Valves, Mix Proof Valves, Instruments, CIP or Other Cleaning Systems,
High Speed Packaging:
Depalletizer, Empty bottles Inspector, Rinser, Fillers, Cappers, Labeling Equipment, Case Packers, Ink and Laser Coders, Palletizers, Stretch Wrappers, Conveying systems
Understand and know NEC code, able to work on 3 phase, 480 V system as well 230/240v.
Knowledgeable in electronic devices and able to program variable frequency drives (VFD)
Understanding and experience in use of control logic, and capable of troubleshooting PLC's. Capable of writing minor PLC code
Understanding and capability to troubleshoot power transmission system; such as motors, gear boxes, bearings, belts, shafts, belts, etc.
Capable of performing machine centers preventive and predictive maintenance tasks.
Prepare, start up or set up various production equipment
Complete machine centers and/production line change overs
Respond to and troubleshoot site wide service calls
Perform facility maintenance tasks as assigned
Uses machine shop instrumentation and equipment to fabricate repair parts.
Maintains equipment parts and supplies inventories.
Machines, fabricates, welds and fastens materials, using engine lathe vertical milling machine, horizontal universal milling machine, drill press, boring bar, hydraulic press, metal hear and brake press.
Ensures the timely and accurate completion of the preventive, predictive, corrective, and improvement sections of the maintenance program.
Requisitions necessary tolls, equipment and supplies.
Follow Good Manufacturing Procedures, perform tasks per the Master Sanitation Schedule (MSS) and follow general housekeeping guidelines and rules for Food Safety Regulations. Keep area updated with 5S.
Experience and qualification
Associate degree, Apprenticeship or equivalent in electromechanical technology or similar with 3 to 5 years' experience in high speed manufacturing environment
Proficiency with electrical and mechanical system troubleshooting with a solid understanding of AC and DC voltages and mechanical power transmission systems.
Proficiency in reading blueprints, P&ID, PLC code
Ability to read and understand complex technical documentation
Experienced in new equipment installation, minor welding and fabrication
Physical Aspects
Lifting – Minimum: 20 lbs. constantly Maximum: 100 lbs.* occasionally
Repetitive Motion – Frequent to operate tools, equipment and machinery
Dexterity - Frequent to operate power tools and equipment
Climbing – Occasionally on ladders / platforms, Working at heights occasionally
Standing / Sitting – Constant standing, Frequent bending
Walking – Continuous
Pushing – Frequent moving machine parts into and out of position, tool carts, etc.
Pulling – Frequent moving machine parts into and out of position, tool carts, etc.
Sitting – Occasional
Vibration – Occasionally to operate power tools and equipment.
Other – Lifting is performed with assistance of other workers / equipment.
Environment
Indoor, outdoor and shop environment; subject to the following:
Extreme cold, including icy conditions
Extreme heat and humidity
Noise
Hazards
Chemicals, Oils
SRG is an Equal Opportunity Employer - All qualified applicants will receive consideration without regard to race, color, religion, gender, national origin, age, disability, veteran status, or any other factor determined to be unlawful under applicable law.
Contact Consultant:
Jennifer Law
Thank you,
your application has been submitted
Back to job search